Womb & Fertility Blessings
Hosted by Taraney & Andrea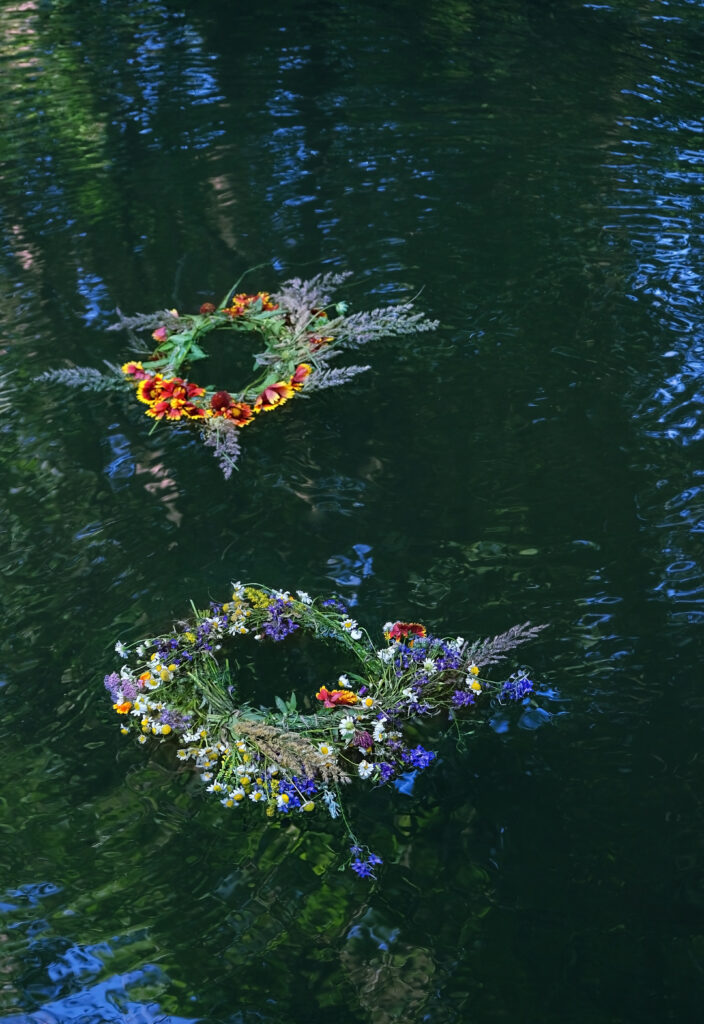 Austin, Texas
May 01, 2023
6-9 pm
*address sent upon registration.
Join us for an evening of ritual and ceremony devoted to your inner sacred feminine and her beauty~
This is a gathering with sacred sisters in our beloved Austin community to honor our creative energy and the fertility of this magical life! This will be a celebration of all the juicy abundance that nourishes our feminine souls!
Come adorned as your inner Goddess with a flower crown! Gorgeous white, reds, or gold clothing is recommended!
Our Beltane Ceremony is a special offering the lands of Austin and how well she holds our families, our personal fertility, and the kinship of this community. As a ceremonial gathering we welcome you to come with clear intentions, while also staying open to the magic of how our evening will unfold.
This ceremonial gathering is for women who wish to worship the Earth Mother. It is in this way that we are offering a sliding scale for this event. No sister will be turned away for financial reasons, so if you need support please contact us, and we re happy to help!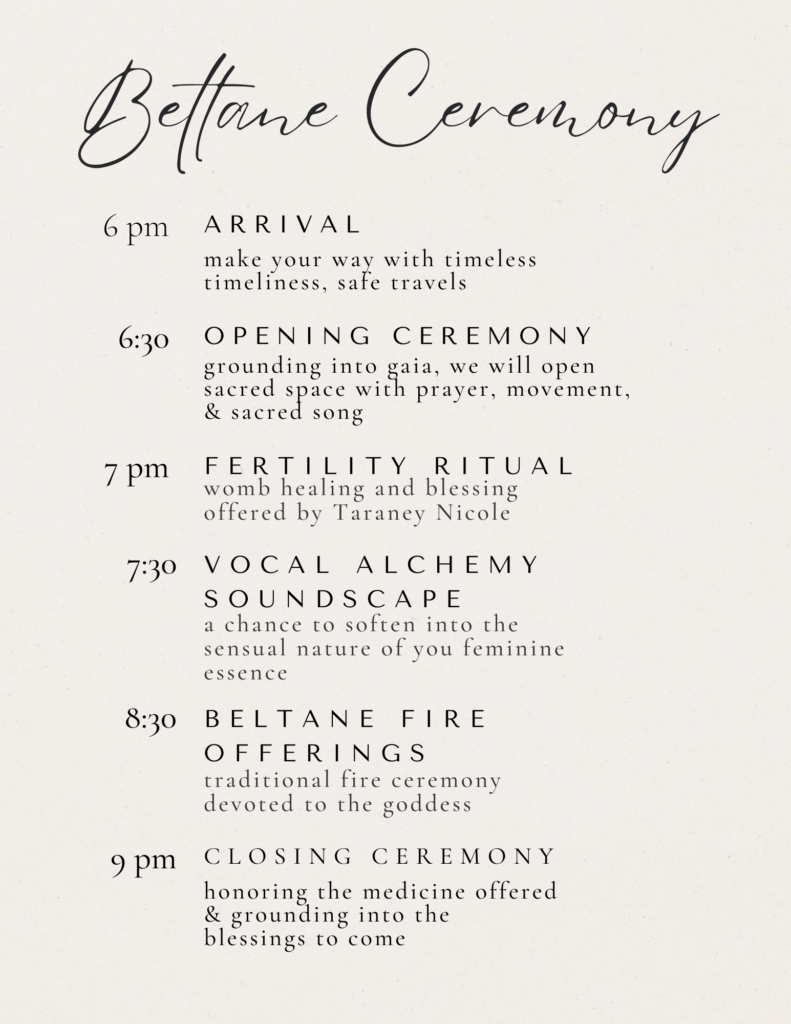 Beltane is a time to honor the divinity of life on Earth, with all of her sexy, sensual beauty, abundance, and creativity. Traditionally this holy-day was worshiped as the midpoint between Spring and Summer. In Celtic Mysticism, Beltane honors the heat that comes from the mating of The Green Man and The Earth Goddess. As an ancient tradition, Beltane is a time to pay attention to the necessary ritual of erotic innocence that is needed for life to flourish.
In Celtic history Priestesses would worship the abundance and beauty of Earth through erotic imagery, sensual fires, delightful scents, floral art, and in the Irish tradition a May Pole was crafted to symbolize the union of the Feminine (ribbons) and Masculine (pole) principles of life. The energy around this time is full of love, passion, and fertility. By gathering in community to honor the rhythms and cycles of the Earth, we welcome more of these elements into our life.
It is such a joy celebrate Gaia's fertility this season. With so much fertility in the air and land, she has much to share with us. Bring it in and through your body, sister! Praise the woman you are and all that is yet to come.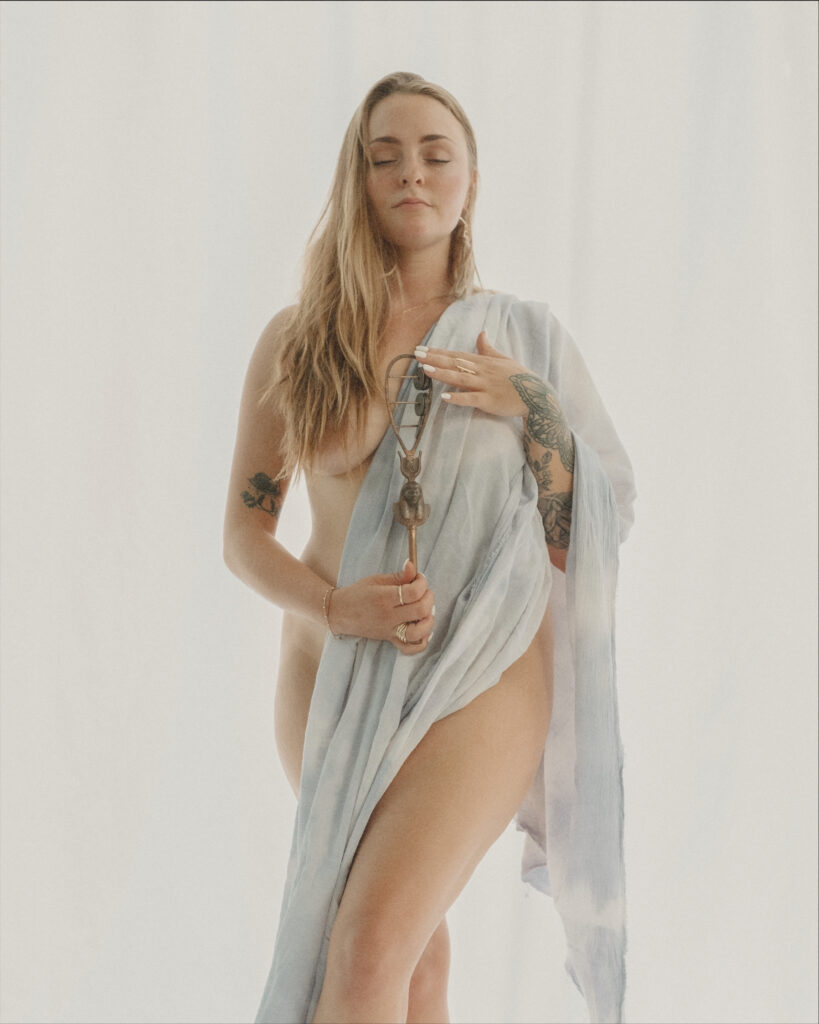 Taraney Nicole is a Womb Priestess and Mystery School teacher that is devoted to supporting women in remembering the ancient way of the feminine. Through her work she teaches women how to connect with their sacred feminine energy through devotional practice of rituals and ceremonies.
Her work is divinely designed to invite you into the depth of your inner feminine, so that you may bring her the healing, kind words, medicine, and blessings that she deeply needs and deserves.
Whether you're studying with her in The Vessel Mystery School, or sitting in ceremony with her, you will touch the soul of your ancient feminine essence and it will wildly awaken the way of The Womb within you.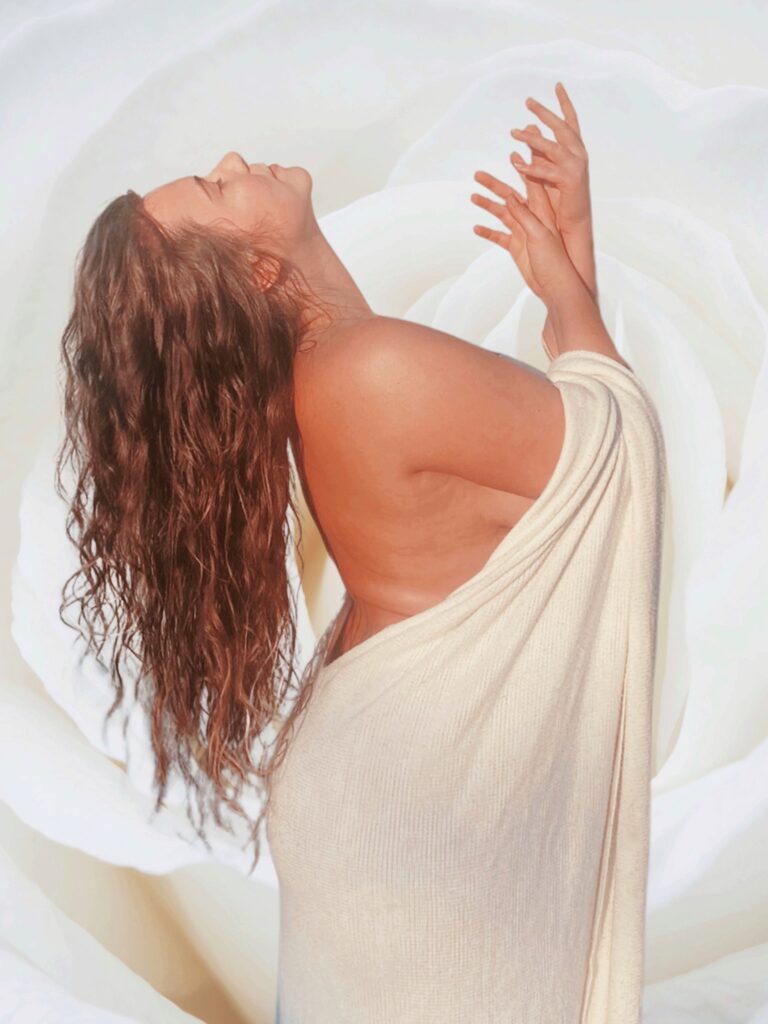 Andrea Nicholas is a carrier of sacred sound. Each song that is brought through is completely unique to the setting, intention, and people is for. Many describe it as feeling as though they are on a medicine journey and people experience a variety of sensations.
For the past decade, she has offered her modality of channeled song, Vocal Alchemy, all around the world at sacred sites (pyramids, temples, cathedrals, etc.) and for live events (festivals, ceremonies, private events, etc.). 
Andrea also is a teacher of Voice Activation, inviting her students into their own forms of unbridled vocal expression and connection with their unique soul songs. Her soundscapes and information about how to work with her can be found at
www.soulfulvessel.com/links
Special Notes to consider…
This gathering will be taking place in South West Austin, about 20 minutes from downtown; 78737. Once you rsvp for our Beltane Ceremony, the address will be emailed to you with directions and what to expect.
We are intending for this to be an outdoor gathering, and if weather permits we will be enjoying a fire ceremony at the end of the evening. Please prepare yourself with everything you need to be comfortable during our ceremony. We recommend bringing a blanket/sheep skin to sit on, water, any offerings for the fire or altar, as well as a jacket. If the rain does come, we will have our ceremony indoors, so be prepared nonetheless. 
Children are welcome to attend as long as you, Mama are comfortable navigating with them. We want this ceremony time to tend to your whole life! 
If you have any questions reach out to Taraney, priestess@taraneynicole.com