Energy Healing + Spiritual Guidance
A Sacred Guide to Rebirthing Yourself
As your life-doula, whether you are looking for guidance, energy clearing, or self-empowerment,  sacred healing sessions are your doorway to the life you have always dreamed of.
Are you craving a great rebirth?
I work with the wise medicine of the Earth to deliver clarity for the mind, body, and spirit. Through guided journies, embodied movement, & soul coaching we will work in unison to rebirth your life.
My energy work is unlike anything else because it is intuitive. My entire life I have been studying forms of holistic & vibrational healing. Reiki, color therapy, intuition, crystal technology, sound healing, herbalism, and womb medicine are some modalities that flow through my sacred rebirth sessions.
Working 1-on-1; remotely or in person, we cultivate a state of inner peace sustained by your own radiance.
You are encouraged to create a dialog with your inner self to dive deep within for true healing. 
In our sessions, we are doing the work together.
I am simply your guide. 
Whatever is concerning your heart, mind, or spirit can be enlightened through a sacred session.
Energy therapy sessions are offered, no matter where you are in the world. Remotely we can gather in the sacred essence of our universe, and connect through time and space. In person sessions are currently held in Austin, Texas.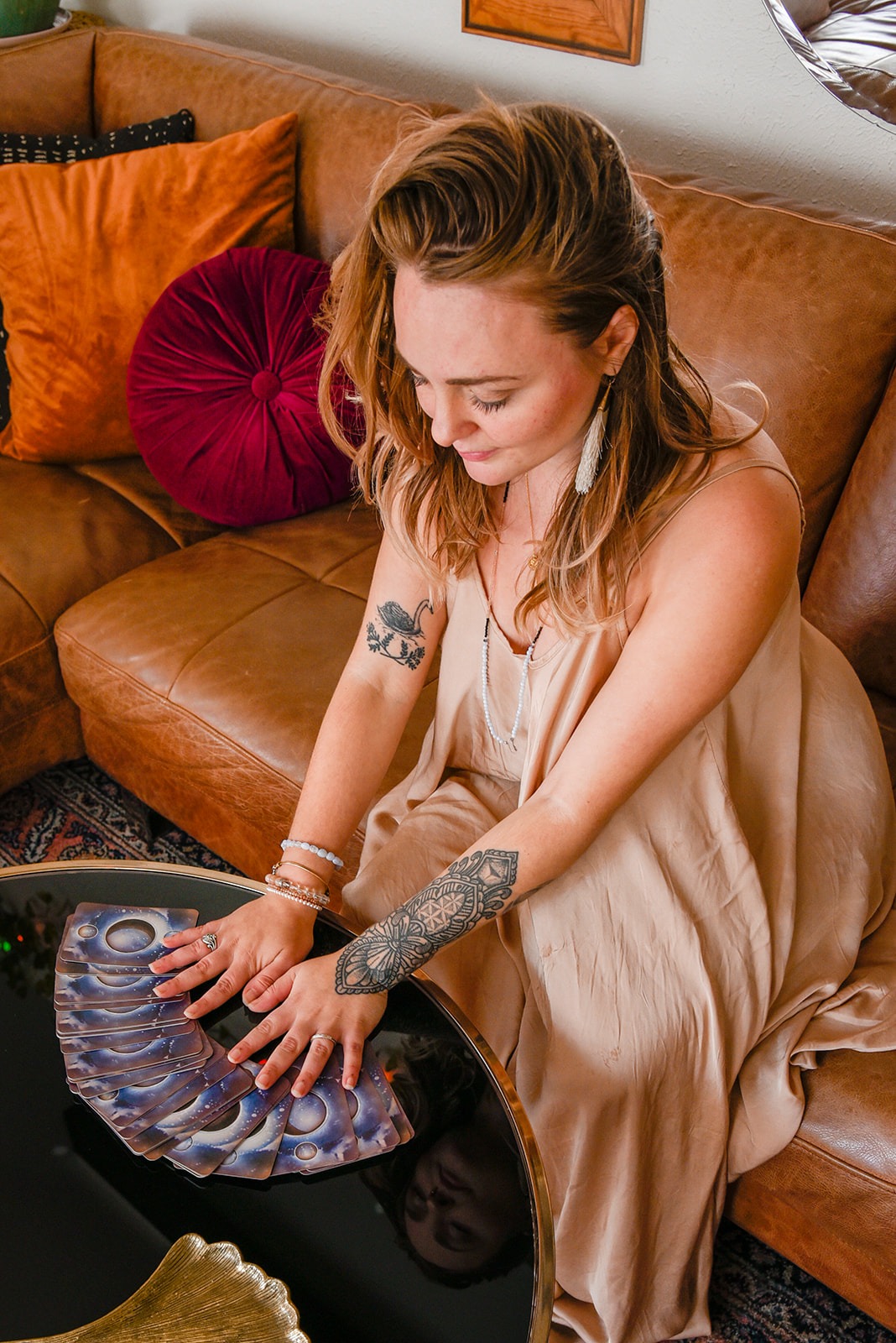 What does A Rebirth Healing Session Look Like?
Energy Healing + Intuitive Reading
Guidance / Souls Coaching
Energy Balancing
Guided Timeline Healing
Akashic Record Reading
Meditation / Spirit Journey
Womb Healing
Divine Embodiment
Emotional Mapping
Sound Healing
Dance Medicine
✧ What People Are Saying ✧ 
"Taraney provides the most loving, grounding support through our weekly calls and healing sessions. She has held me accountable to goals and helped me bring massive changes to my life from the inside-out. Doing inner work with her through this mentorship has helped me identify things/people holding me back in life and helped me shift them. I can truly say I had gone through incredible transformation throughout this program in so many ways. I feel aligned with my most empowered and embodied ME and I have stepped into my purpose unapologetically, ready to help others do the same and lead from their heart."
"These three months have been absolutely transformational. Coming into the mentorship, I didn't know what I wanted from it. I didn't have any plans or goals, and I was truly out of touch with my voice and my spirit. I knew the only thing I wanted was to learn how to love myself. The timing of the quarantine fell perfectly in place with the direction that was in place. Tara was by my side for all the lesson's life gave me. It was like once I allowed myself to open up and heal, the universe gave me the lessons required to grow from them. Her guidance helped me build confidence within myself, and taught me different ways to love myself. She taught me how to also manifest along with the moon cycles. I highly recommend the mentorship for anyone ready to grow from their past, and wants to grow closer to their spirit."
" I worked with Taraney remotely for the Three Moon mentorship. Having the distance calls and sessions did not change the consistency, the homework, the healing, or the vibe. I think it added to our connection. I learned many techniques from breath work, meditation and consistency with my emotional healing. Taraney gave me more than just a different view on things but also helped me work on myself on a deeper level than I would have ever been able to do alone. She has walked the path with me. Not only did I have homework to work on myself, for myself, but she also gave me the tools to be able to do the work. From meditations, to affirmations, to exquisite herbal tinctures & elixirs; the support was there every step of the way."
Are you ready for Alignment?
Do you find yourself stressed and easily overwhelmed by life?
Are you craving deeper connect with your mind, body, and spirit?
Would you like to build more intimacy with your life?
Have you struggled to find a therapist, healer, or practitioner that truly shows you the way?
Do you want to build a strengthen your intuition?
Do you want to learn how to let go of all that no longer serves you?
Do you want to get to the root of repeating cycles that are manifesting within your life?
Are you ready to cut chords of all that no longer serves you?
Do you want to build a sacred and loving relationship with yourself?
Do you want to increase your connection with the wisdom of your our spirit?
Are you craving deep embodiment of your own temple?
If you answered yes to any of these, we are ready to heal together!
Sessions are your sacred time to nourish the deepest parts of yourself so that you can show up as your best possible self. 
They allow you the freedom to explore what true wellness feels like and grant you clarity on even the harshest of troubles. We hope that our sessions bring you to a path of true self-love, divine connection, and inner strength.
Below is a description of the core practices used in Sacred Sessions
Reiki Energy
Reiki hands-on energy work is based on the ancient Japanese tradition that a therapist can channel energy from the universe and therefore cleanse and balance the bodies entire energy system. We pay close attention to the Chakra system, auric field, and meridians. This form of energy healing offers relief to the pain body, assists in mental/emotional wounds, relieves depression and anxiety, as well as speeds the healing process of most illnesses. Reiki activates the bodies natural healing process so that you can realign with your true state of wellness and emotional well-being.
Sound Healing
Crystal Therapy
Akashic Records
Flora
Womb Healing
Disclaimer: My sessions consist of pure energy healing. The frequency I channel are not mine but is from the universe. All that I do is from a deep space of love and compassion. Any blockages or wounds that come up are a result of suppressed or present blockages within the client. The client is responsible for any issues or complications from previous lives or present life that come up to the surface for healing. Thank you. Together let's cultivate the enchanted inner world that you deserve. 
Have a question about Taraney's Sacred Sessions?
Reach out to us below for a free consultation.