A book devoted to igniting your feminine essence
Devoted to all women on Earth, Feminine Ecstasy is here to reconnect you with you divine feminine essence through the art of Tantra.
It is time to reclaim you femininity in a way that honors her birthright to pleasure. Feminine Ecstasy will ignite you Tantrik in a way that is revolutionary and beyond the modern notion of tantrik practices. This book is deep, as it pays reverence to the ultimate truth that the goddess, she is us, and we are her. Taraney pours years of wisdom into these pages, all in the light of teaching you how to empower yourself with ecstasy.
Ecstacy (ek-stuh-see) | noun
A mental and spiritual transport or rapture from the contemplation of divinity
Ecstatic Femininity is attuned to the heart of self-activation ~ this book is a codex for your divine feminine embodiment
Safe, Sacred, & Sexy femininity is ready to awaken within you
Feminine Ecstasy
Tantrik Womb Healing ebook
$13.00 usd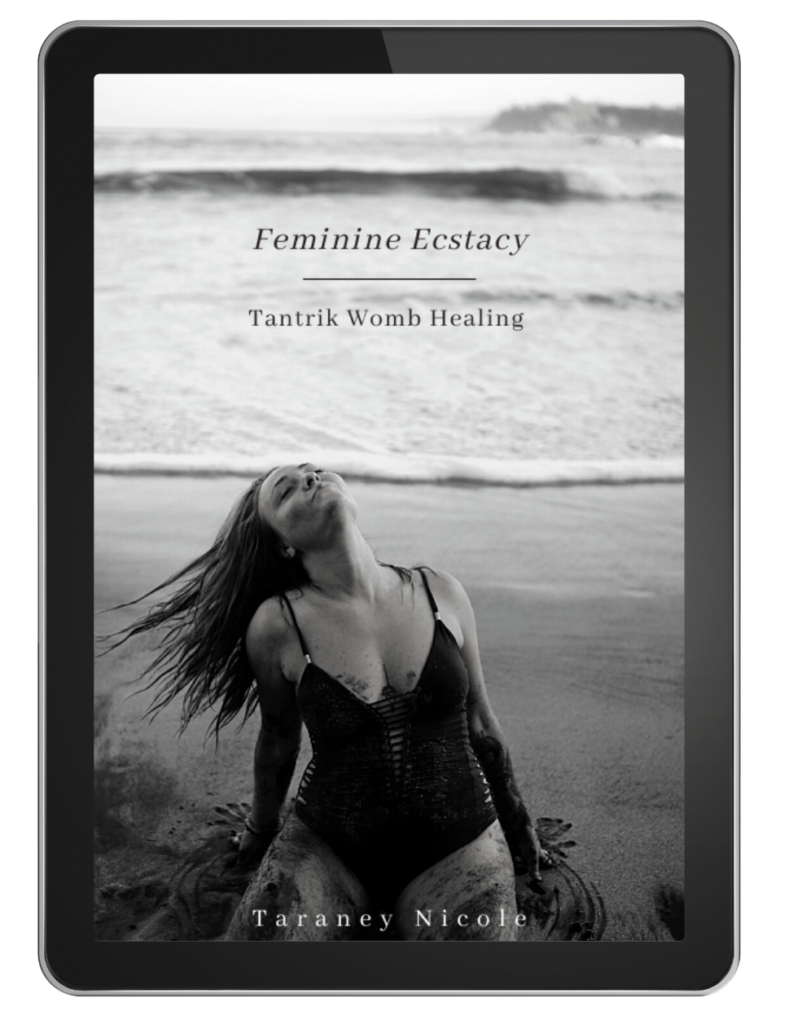 Every woman has healing to do within her womb. We are the temple of our ancestral lineage, we house the history of hundreds of years. Within us is lifetimes of unreleased emotions, and it is our job to free them. Our wombs are record keepers of our every moment, as well as the experiences of those who came before us. When tending too the womb, we liberate femininity into her truth : Ecstasy.
A woman embodied in her ecstasy is free ~ she knows herself well enough to let go & just be.
In Taraney ebook, Feminine Ecstasy she teaches you the foundations of how to walk a feminine tantrik path of healing. You will explore teachings on Divine embodiment, sensuality, spiritual energy, as well as sexuality. Taraney teaches you her top five Tantrik rituals for inner healing & recalibration which have proven to dramatically change lives. Each of these rituals come from her channel of the Temple Priestess Arts.
Without a doubt, you will walk away from this book ready to unfurl your inner mysteries ~ Each page will walk you down a path of self-remembrance and reclamation, all in honor of healing yourself. You will learn the dimensions of your womb, and how she is here to support your ecstatic liberation. If you're a woman who is ready to harness her soul-sex magic, tantrik power, and pure feminine ecstasy, this book is for you.
A look inside Feminine Ecstasy
– TOPICS –
Divine Embodiment
Sensuality vs Sexuality
Soul-led Sex Magic
Dimensions of the Womb
How to move energy
Finding safety in the body
Tantrik Kriyas + Rituals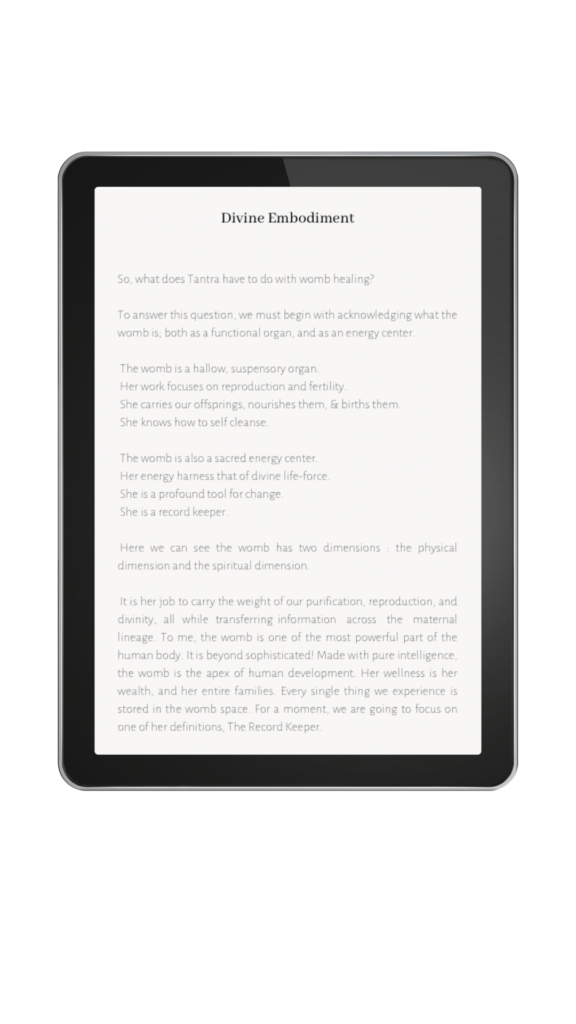 " A person's pleasure is as powerful and intoxicating as any force on Earth. You may not yet feel it, but within you is a wellspring of vitality that can transform your sexual pleasure and illuminate your life."
- Mantak Chia