The Goddess Visions Retreat
Awaken Your inner Goddess.
Luxuriate in your divine essence.
Explore the depths of your femininity.
San Marcos, TX
July 16th – 18th, 2021
Activate The Goddess Within
Join us in the Pyramid of Samadhi for a weekend of self-healing & expansion. The Goddess Visions Retreat is a haven for sacred sisters to embrace the path of the embodied feminine.
With the tools of breathwork, sacred ceremony, somatic healing, sound baths, & light codes activations we will magnetize abundance & beauty into our energy fields. Each sister will receive a Goddess Visions photoshoot as she embodies her most abundant, well-nourished, & glorious self!
The Goddess Visions photoshoot will be directed to support you in your feminine embodiment + reveal themes of who you are as a Goddess.
This photoshoot is a radical act of self-love.
Our mission is to welcome you home into your fullest, most rich, & abundant self! 
This retreat is meant to honor the woman you are becoming, the woman you were always meant to be. She is ready for you! From the food, the sanctuary, the music, the medicine – every detail in this retreat will support her embodiment.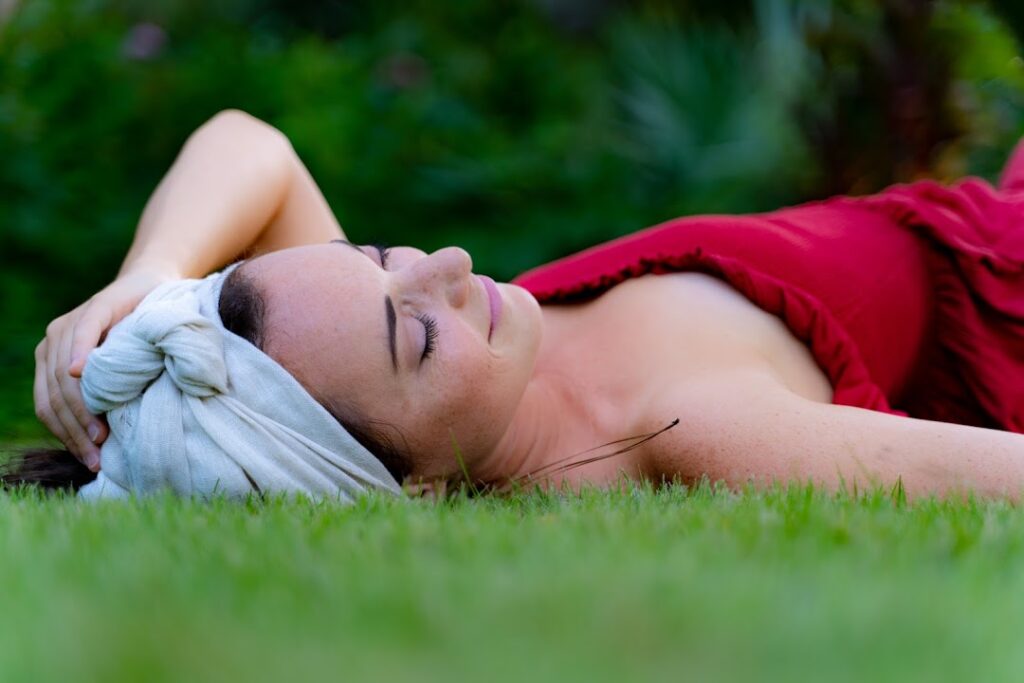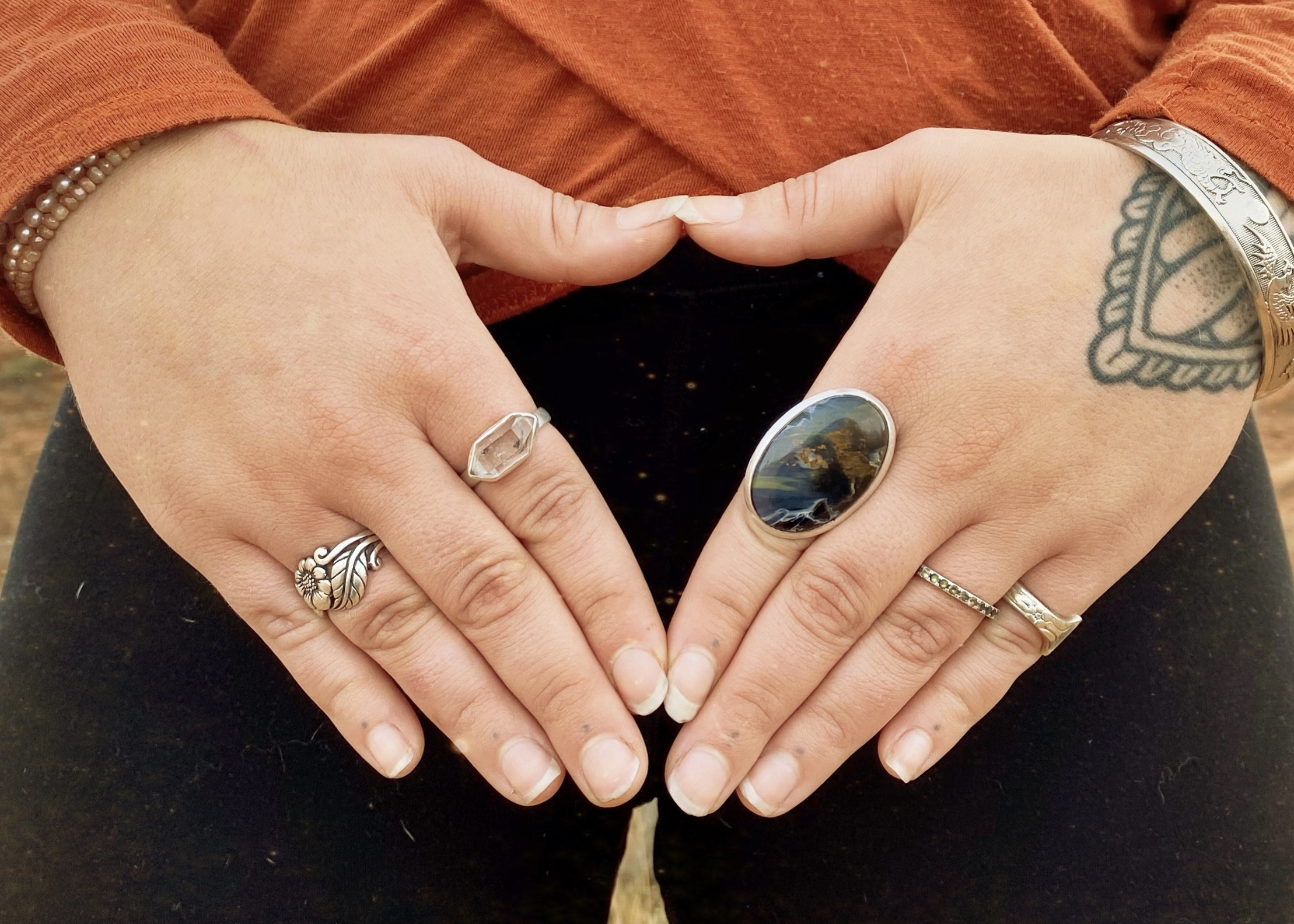 Womb Healing + Rebirth Sessions
Each sister will be guided into her own rebirth through womb healing sessions. These group ceremonies will be the foundation of our self-healing + exploration. This will include free form dance classes, sacred ceremonies, breathwork, & even song circles. 
The Samadhi Yoga Retreat center in San Marcos, Texas will be the temple for our retreat. This gorgeous space holds a holy pyramid which will be a sanctuary where we do our ceremonies, rituals, & photoshoots. All around us will be gorgeous Hill Country nature; perfect for feminine healing & embodiment.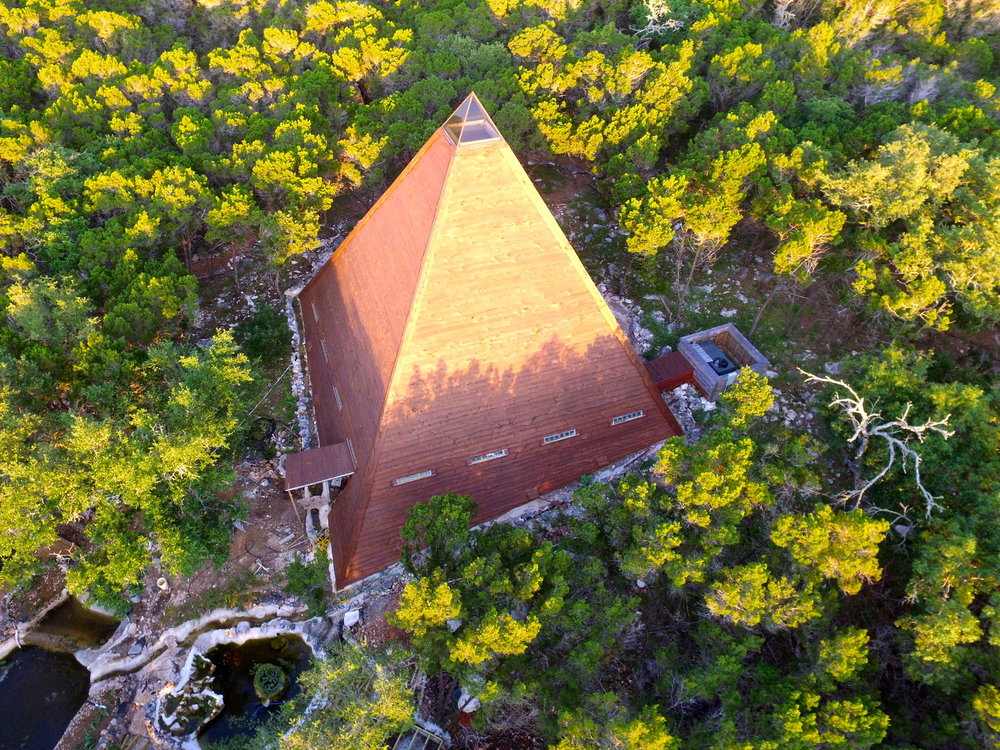 Goddess Vision Photoshoot Expamples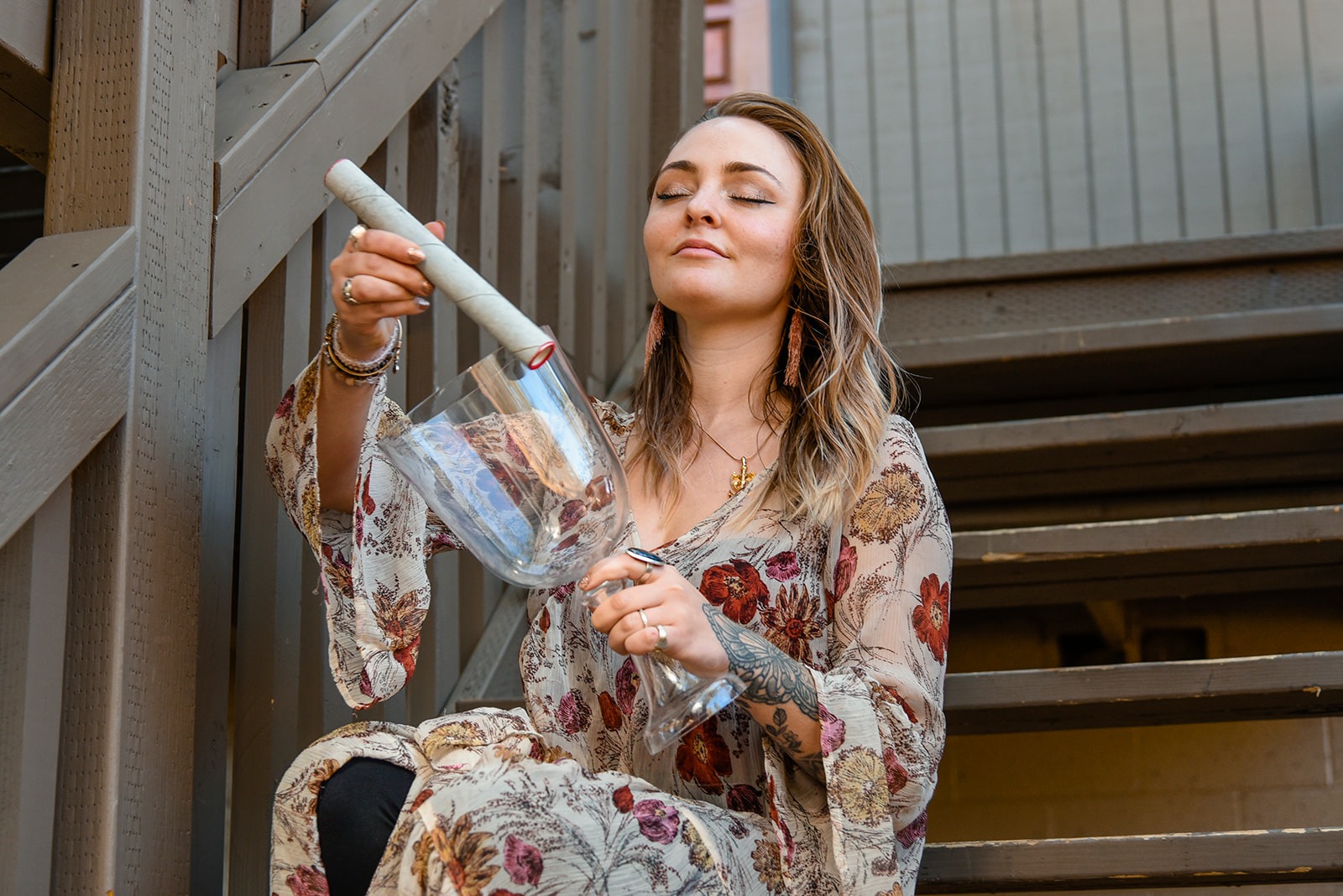 Hello Sacred Sister, I am Taraney!
To begin, thank you so much for your interest in this divine feminine healing retreat! I have been leading retreats, ceremonies, & workshops on the Sacred arts since 2017. I am devoted to holding sacred spaces for sisters to heal & find themselves in! I am a doula, womb healer, & sound healer. I am truly honored to gather with you at this PROFOUND retreat! I pray that if you hear the calling, you listen & trust that the medicine that is about to unfold will shift your entire life for the better.
Hello beautiful, I am Lenee and I am so glad you landed here!
I am a feminine embodiment facilitator, women's coach, and photographer devoted to serving the goddess within you. I combine all of my tools and methods of leading women with photography to create a truly unique and empowering experience! I enjoy exploring the full spectrum of femininity; all is welcome, all is beautiful. Leading up to your photoshoot you will be supported by my deep presence, breathwork, sound, movement and meditation. This will help to get you out of your head and into your beautiful body.
I pray you will allow me to show you what I see when I look at you… A woman who is whole, perfect and complete just as she is. Get ready to fall madly in love with yourself Sister Queen!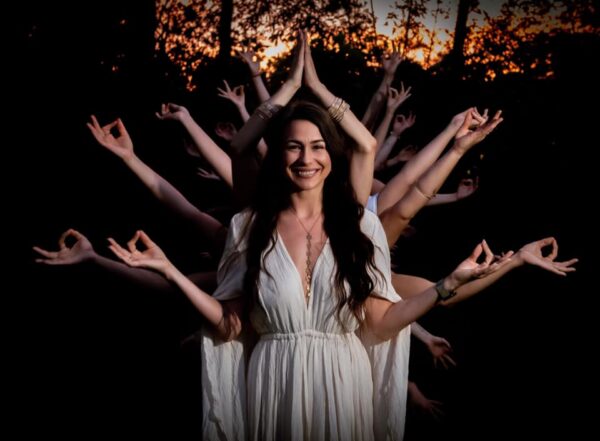 Are Your Ready To Activate The Goddess Within?
Each Goddess will have her own bed at the Samadhi Retreat.
Options to upgrade to a private cabin or glamping cabin are avalible.
Meals will be provided & completely plant-based!
Our ceremonies will come with Cacao, guided embodied dance, breathwork, and sound healing. All you need is to bring yourself, your favorite clothes, some extra pillows, and blankets to be ultra comfy, and we will take care of the rest!
There are a total of 10 spots open for this retreat; making an intimate & sacred space for us all to explore our medicine on a personal and group level.
The energy exchange for the Goddess Visions Retreat is $1,111 (tax included).
We have payment plans available for those who need it! This is done in 3 payments at no extra cost. If you are in need of a payment plan please apply here!
Everything included in your ticket:
Weekend stay with all accommodations
Nourishing Plant-Based Meals
Goddess Photoshoot + all images from the retreat
Sound Bath
Cacao Ceremony
Womb Healing Session
Goddess Embodied Movement
Sacred Fire Ceremony

Trip to Canyon Lake/or the Guadalupe River
An Abundance of beauty
Sacred Sisterhood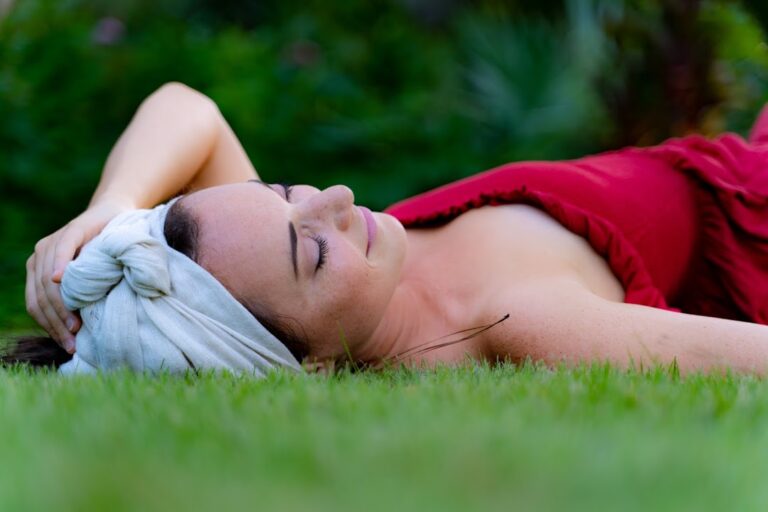 "If I told you that since early childhood I've hated having my photo taken, you would never believe me after seeing the shots that Lenee captured! I reached out to Lenee to book a boudoir shoot to surprise my now-husband with a sexy gift before our wedding. I'd never done anything of the sort prior and after finding the "quarantine-15," I was extra nervous going into it. If you are too, trust me when I say that you are in THE BEST hands! Working with Lenee is a DREAM! She is so calming, inspiring and TALENTED! Lenee listens and works with you to execute your vision and creates some really unique magic along the way! I initially booked the session to surprise my husband, but it ended up being much more of a gift to myself. The experience was so liberating and confidence-building – I cannot recommend it or Lenee highly enough! Not only were the shots that she captured truly beautiful, but photo book that she made is beyond gorgeous! I am so obsessed with the shots, the book and the entire experience! If you're even thinking about it, book with Lenee now! You will not be disappointed! "
"The Rose Code retreat was a magical experience. Taraney held such a powerful container for things to move and flow as they needed to. The retreat flowed and everything was perfectly aligned. Taraney is here in this world to help heal and wow- I feel so blessed to have been able to truly feel the womb healing that took place in those 4 days and beyond. I was able to shed old stories and feel seen, heard and loved. I fell in love with myself and formed such strong powerful connections to myself and others. I know that the retreat helped me quantum heal and step into my power and strength. The retreat was a blessing and I cannot wait to see how the journey will continue to unfold now that I have shed things that no longer serve me. I also have to add that the magic of Sedona was strong and those hikes were medicine. Thank you Taraney"
"My first experience of a professional photo shoot was with Leneé and I am so grateful that I was guided to work with her. Leneé made the whole process feel so fun, playful and easy that I felt like I was doing photo shoots for years. She has a beautiful, safe, grounded energy that made the entire experience very healing on many levels. She was able to capture my energy and essence and not just a physical picture. For anyone who desires to connect with a truly embodied feminine goddess, Leneé is definitely the one."
"Such an amazing retreat with beautiful humans. This trip really helped me be ME and express myself with like-minded women. We were all together in harmony and had space to really heal. This trip really grounded me and connected me to spirit. It was all if not more than I imagined! Highly recommend if you feel called as I did!"
"Lenee is magic to work with. She instantly made me feel comfortable and helped me unlock the inner goddess that has always been within me. She truly saw the beauty and potential in me which allowed me to really lean into the experience. Our time together truly was a co-creation of ideas and what would create the best shots. The finished results were photos beyond my wildest dream that I will cherish forever."
"This was one of the most magical experiences ever! So Many Upgrades and Light Transmissions with All the divine feminines collectively! Lots of bonding and healing time! Experiencing true pure and genuine sisterhood. You get to be you, no judgment felt!"
"Shooting with Lenee was an experience I will never forget! She made it so much fun. Her love for what she does and how she empowers women shines through in the amazing energy she radiates. She encouraged me and pushed me to try things that I had in my head weren't "me" and, of course, she was right. The photos came out gorgeous and I'm so happy to have had such a great experience with a great photographer and friend. "
"I had such a magical experience on the reiki retreat and absolutely recommend that anyone interested attends a retreat✨ In Mt. Shasta I connected with over 20 new soul sisters, stepped further into my power as a healer and connected with my inner child and highest self more than ever before. I left the retreat a lighter version of myself and am so ready to share this magic with the world! I am so grateful to these powerful, embodied women leading these experiences"
"The Shakti Medicine Retreat was the most beautiful sisterhood gathering I have experienced! It was so magical to be surrounded my nature and likeminded powerful women. The atmosphere was so safe for expression and healing - pure connections were made. Andrea and Taraney are two of the most inspiring women I am blessed to know. I am so grateful for them and the deep wells of wisdom they share with so much love! I feel inspired, transformed, and reconnected to Spirit! I am home and already miss all my soul sisters! "