an embodiment masterclass
April 16th, 2022 @ 10 am cst
Lay yourself bare,
get intimate with life
This is a transmission for your naked soul.
The Naked Soul is the part of your feminine heart that soooo deeply craves to be seen, felt, and met by HERSELF with unconditional love. She is the one who knows herself – in and out – without a doubt. She is your raw and authentic nature that is edging to be liberated into her fullest expression. Liberated by vulnerability. Activated by authenticity. Crystallized by clarity.
Sister, do you find yourself in cycles of concealment?
How do you hide yourself from the world?
How about intimacy, with others & yourself…?
Are you ready to become intimate with life?
Where are you hide yourself to stay comfortable?
How are you consciously showing up to life with transparency?
Stop downplaying and manipulating your reality, and rather give it all to the Goddess.
Breakthrough, shed it, and allow your naked holy, and painful heart to shine and lead the way of your life.
Get in touch with life's divinity by wearing your Naked Soul every single day.
LIVE EVENT
April 16th @ 10 AM CST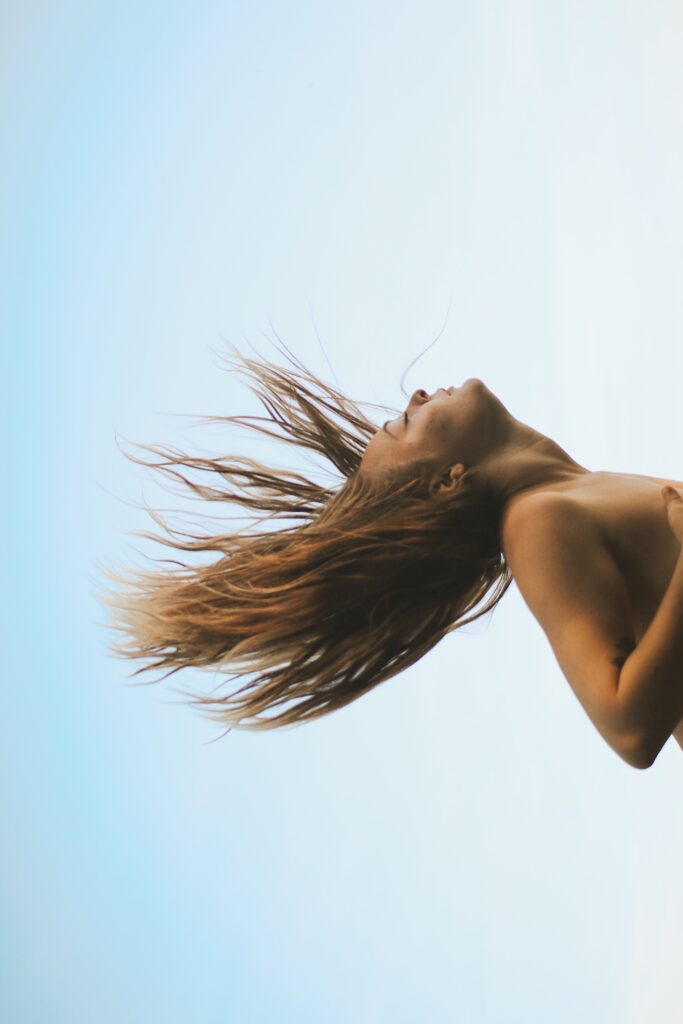 Hour 1.0 : A channeled teaching centered around embodying the Naked Soul. We will explore the depths you go to hide, and why you do this, and how you can break the cycle. Ego vs Soul. Healing vs Hiding. Scarcity vs Truth.
Hour 2.0 : A Somatic healing ceremony to free the codes of concealment from your body, so that she can resurrect into Her true Naked Soul embodiment. Breathwork, Tantra, & embodied Movement will be our medicines.
The truth is that your greatest power lands in how naked you can get… and I am not talking about your body… I am speaking to your soul. Your boundaries, your desires, your true feelings, your sadness, your joy… every single layer of who you are deserves to be seen by the world.
I want to teach you how to lead your life with this conviction.
When you start living from your Naked Soul you begin to lead life from the throne of your power.
You can't reach your divine destiny if you are concealing yourself. Your divine destiny needs you to be embodied in your unshakable, authentic self. This takes devotion to self & a declaration that you are worthy of embodying the most true version of yourself regardless of what the world thinks.
The mission you came here to fulfill cannot be embodied if you are 1. Playing Small, 2. Concealing your Truth, or 3. Pleasing the world before pleasing yourself.
A woman who is embodied in her naked soul harnesses the most sexy frequent of the Divine Mother. She knows who she is and she basis her worth off of this ideal – I AM ME.

When you observe me sister, there is a rawness that you feel, I am not performing, there is no mask. It is just me and my naked soul. This is how I operate, and I want you to feel the healing + liberation that comes from this embodiment.
You will no longer be bound by separation.
You will be transcended into wholeness.
Darling, dissolve into your truth. Strip away all that is not you – take off the masks. Allow your raw, true self to break through! Harness the ancient truth that you are God, you are the GODDESS embodied. This is how your power wants to be harnessed, and securing that is an inside job.
I want you to join this embodiment masterclass because I know how concealment pushes you to hold back your truth. I too have walked that path, and I hold the codes to teach you how to walk away from this pattern.
The Naked Soul transmission is about ending cycles that keep us separate from our true nature.. filters and walls between who you really are and how you are destined to show up for the world will become clear. This journey is about coming home to the Goddess that you are. Coming home to devotion of life, and choosing to let go of control, so that the Goddess can lead the way!