The Art of Womb Embodiment Retreat
+ 
Immersive mentorship experience
Costa Rica June 6-9, 2021
Are you ready to revolutionize into the most radical embodiment of your true self?
To heal your womb story,
To be held through rebirth,
To expand into greater depths,
To honor your feminine path,
To be free from the past & empowered in the present?
I invite you to dance in the unknown & fall in love with life all over again.
The best way to predict your future is to create it
✶ Ceremonial Rebirth Retreat ✶
Costa Rica
3-day in-person immersion
June 6-9th, 2021
The journey will begin in Nosara, Costa Rica – a land where the Goddess is abundant & well.
Our sacred stay will be steps away from the beach in a luxurious home perfect for the emergence of our inner Priestess. The retreat temple is in a gated community with a grand trail to our private beach, with a two-minute walking distance.
Each guest will have their own bed & enjoy plant-based meals from our beloved chef. 

Over the course of 3 days, we will dive deep into revolutionizing your mind, body, & spirit into the Temple of your be~ing.
Each day we will step into the gateways of your divine rebirth; clearing our old narratives & trauma + welcoming in abundance & magick of the unknown. 
Day 1 we will be focusing on the Womb/Yoni
Day 2 is devoted to our Hearts
Day 3 welcomes the holy grail of our Crown
Ceremonial work is the core of our retreat experience. Daily we will move through ritual flower baths, 1:1 hands-on sessions with Taraney, embodied movement journeys, sacred circles, plant medicine, guided visionary work, & even elemental medicine activations.
✶ Three holy months of mentorship ✶
June – September 2021
Leaving Costa Rica you will be held for three whole months to integrate a full rebirth into your living reality.
Working 1:1 with Taraney & in our sisterhood group, this mentorship serves as guidance into a new way of be~ing.
Within this mentorship, you will receive 2 1:1 sessions per month, 1 group call per month, & unlimited 1:1 support with Taraney through Voxer. This is a devotional space to take everything we worked on in our retreat & apply it to your daily life.
This experience is meant to honor the woman you are becoming ~ the woman you were always meant to be. She is ready for you!
From the food, the sanctuary, the music, the medicine – every detail in this retreat will support her embodiment.
Womb healing, self-love, & discovery will be our focus at the retreat & our mentorship.
Rebirth calls to sisters who are ready to radically shift their connection to themselves & birth bigger magic into their world. Our mission is to welcome you home into your fullest, most rich, & abundant self!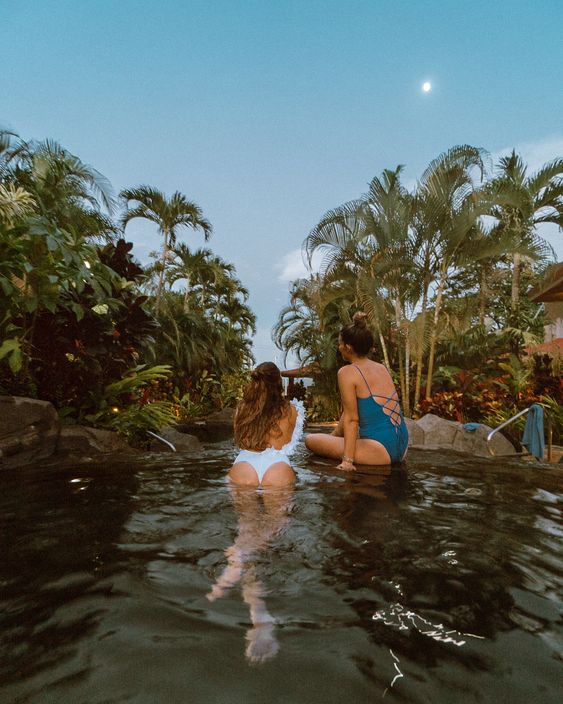 Are Your Ready To Cleanse Your Womb & Activate The Next Chapter Of Your Journey?
Rebirth Immersion Price Breakdown
✾ 1:1 Temple Blessing Ceremony $333
✾ Custom Chosen Yoni Crystal $80
✾ Blessed Self-pleasure + de-armoring wand $100+
✾ Group Mentorship $800
✾ All-Inclusive VIP Retreat $3,000
✾ Three months of 1:1 Mentorship with Taraney $3,333
8k value for 5k investment
4 day, 3 night stay in Nosara, Costa Rica
Plant-Based Meals
Private bed with beach front access
There are a total of 5 spots open for this retreat; making an exclusively intimate & sacred space for you to explore Taraney's medicine on a personal level.
The energy exchange for the retreat & 1:1 mentorship is offered at 2 prices.
If you pay in full it is $4,444
If you wish to invest with payments, the price is $5,555

We have 4-6 month payment plans available for those who need them!
If you are in need of a payment plan you can choose you option at check out.
This retreat is only offered with a 3-month mentorship contract as a VIP experience.
Everything included in your ticket:
✾Transportation to & from the airport
✾A crystal yoni de-armoring/self-pleasure wand & Yoni crystal egg
✾Ritual bath & anointing rebirth ceremony
✾A two hour 1:1 Priestess Temple Healing Ceremony with Taraney at the retreat
✾4+ hours a day of ceremonial healing circles  
✾Plant-based meals a day
✾Sacred Sisterhood
✾3 months of 1:1 mentorship as a group & 1:1 with Taraney
"These three months have been absolutely transformational. Coming into the mentorship, I didn't know what I wanted from it. I didn't have any plans or goals, and I was truly out of touch with my voice and my spirit. I knew the only thing I wanted was to learn how to love myself. The timing of the quarantine fell perfectly in place with the direction that was in place. Tara was by my side for all the lesson's life gave me. It was like once I allowed myself to open up and heal, the universe gave me the lessons required to grow from them. Her guidance helped me build confidence within myself, and taught me different ways to love myself. She taught me how to also manifest along with the moon cycles. I highly recommend the mentorship for anyone ready to grow from their past, and wants to grow closer to their spirit."
"The Rose Code retreat was a magical experience. Taraney held such a powerful container for things to move and flow as they needed to. The retreat flowed and everything was perfectly aligned. Taraney is here in this world to help heal and wow- I feel so blessed to have been able to truly feel the womb healing that took place in those 4 days and beyond. I was able to shed old stories and feel seen, heard and loved. I fell in love with myself and formed such strong powerful connections to myself and others. I know that the retreat helped me quantum heal and step into my power and strength. The retreat was a blessing and I cannot wait to see how the journey will continue to unfold now that I have shed things that no longer serve me. I also have to add that the magic of Sedona was strong and those hikes were medicine. Thank you Taraney"
" I worked with Taraney remotely for the Three Moon mentorship. Having the distance calls and sessions did not change the consistency, the homework, the healing, or the vibe. I think it added to our connection. I learned many techniques from breath work, meditation and consistency with my emotional healing. Taraney gave me more than just a different view on things but also helped me work on myself on a deeper level than I would have ever been able to do alone. She has walked the path with me. Not only did I have homework to work on myself, for myself, but she also gave me the tools to be able to do the work. From meditations, to affirmations, to exquisite herbal tinctures & elixirs; the support was there every step of the way."
"Taraney provides the most loving, grounding support through our weekly calls and healing sessions. She has held me accountable to goals and helped me bring massive changes to my life from the inside-out. Doing inner work with her through this mentorship has helped me identify things/people holding me back in life and helped me shift them. I can truly say I had gone through an incredible transformation throughout this program in so many ways. I feel aligned with my most empowered and embodied ME and I have stepped into my purpose unapologetically, ready to help others do the same and lead from their heart."
"Such an amazing retreat with beautiful humans. This trip really helped me be ME and express myself with like-minded women. We were all together in harmony and had space to really heal. This trip really grounded me and connected me to spirit. It was all if not more than I imagined! Highly recommend if you feel called as I did!"
"This was one of the most magical experiences ever! So Many Upgrades and Light Transmissions with All the divine feminines collectively! Lots of bonding and healing time! Experiencing true pure and genuine sisterhood. You get to be you, no judgment felt!"
"I had such a magical experience on the reiki retreat and absolutely recommend that anyone interested attends a retreat✨ In Mt. Shasta I connected with over 20 new soul sisters, stepped further into my power as a healer and connected with my inner child and highest self more than ever before. I left the retreat a lighter version of myself and am so ready to share this magic with the world! I am so grateful to these powerful, embodied women leading these experiences"
"The Shakti Medicine Retreat was the most beautiful sisterhood gathering I have experienced! It was so magical to be surrounded my nature and likeminded powerful women. The atmosphere was so safe for expression and healing - pure connections were made. Andrea and Taraney are two of the most inspiring women I am blessed to know. I am so grateful for them and the deep wells of wisdom they share with so much love! I feel inspired, transformed, and reconnected to Spirit! I am home and already miss all my soul sisters! "