With Taraney Nicole Vigil
I am a holistic & sacred birth Doula.
As a Doula, it is my mission to honor birth as a ceremony, & guide families through the threshold of welcoming a new life into our world. With a well-rounded experience as an energy healer, women's mentor, & bodyworker, I have evolved my practice to serve birthing mothers in the way they deserve to be held through pregnancy, birth, as well as postpartum care. My offerings are unique in the fact that they are rooted in holding your birth as a ceremony.
I am here to protect you, guide you, & be the sacred sister you need in this experience.
"Birth is the essence of evolution. The gift of a sacred birth fosters peace in our babies, our self, our community and our sacred planet."
Serving as a Doula comes naturally to me.
Whether I am working with pregnant mamas,  young maidens, or independent women, all of my work revolves around serving the highest empowerment + embodiment for all women on Earth.
For me, this begins with birth. My inspiration to begin working as a birth & postpartum doula came from my deep frustration with how birth is handled in our modern world. There are too many horror stories, & not enough authentic guidance + support for birthing women.
I am not your typical doula.
My work does not fit everyone.
We will of course cover the logistics of your birth plan, comfort measures, & postpartum needs…
but we will also be digging much deeper.
You want to hire me as your doula if you are ready to dive into the depths of your own healing through birth. I will guide you to clear out any anxiety you hold around birth, becoming a mother, & even a devoted lover. We will do the shadow work around your beliefs around birth & your ability to allow your body to guide you. 
We can bring all the props, learn all the techniques, & even have the best community to hold you, but if we neglect the inner work that pregnancy offers… none of that will serve you. 
My focus is to invite you into the flow of the feminine, & surrender to the medicine of your own body. We will set intentions, we will do the vibrational + physical work, we will honor the sacred feminine. We will create a ceremony from your birthing journey.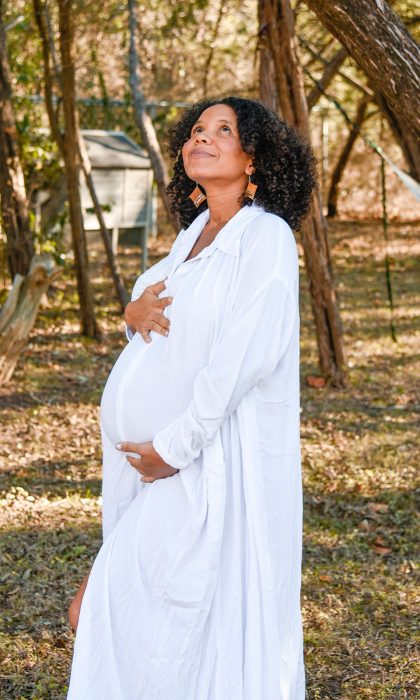 As a Sacred Birth Doula, I serve families in Austin, Texas & beyond! 
Whether you need support in-person, or virtually I am here to serve you beyond this threshold of life. Our work together takes place through a custom package that we put together depending on your needs & desires. 
In service of your Sacred Birth, we will have prenatal visits that include mentorship & energy healing sessions that revolve around embodiment + empowerment.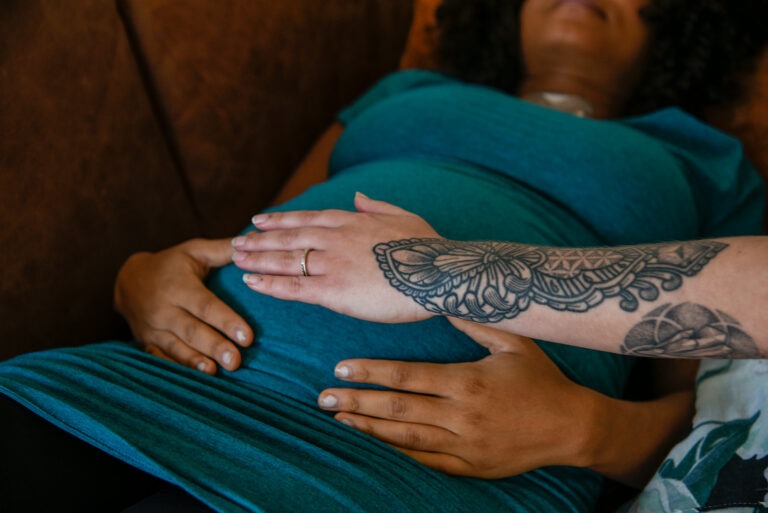 My Sacred Birth Work May Look Like:
✾ Sacred prenatal sessions designed to hold your fears + desires in the deep shadow work of becoming a mother. We will discuss your narratives around birth & come up with a plan to liberate you into a ceremonial birth. These sessions are our time to dig deep as well as align with dynamics of pregnancy & labor so that you feel confident in your ability to bring baby Earth-side.
✾ Vibrational + Embodiment sessions that incorporate breath work, sound healing, & visualization meditations to help you connect to your pregnancy as a sacred experience. 
✾ The foundations of childbirth education to support your connection to your baby + birth in a way that is well informed for your protection. 
✾ Creating a ceremonial birth environment, wether we are at home, in a hospital, or birthing center, we will set up your space, so that you feel supported by spirit in labor. This may be creating an altar, affirmation cards, getting candles, flowers – anything that you desire for this sanctuary. 
✾ Agreed upon comfort measures like massage, flower essence therapy, sound healing, & even somatic bodywork during labor. 
✾ Devotional support for your birthing team! I am here to fiercely protect & serve you through this experience. This includes anyone in your birth ceremony from family, to your midwife, & even friends. 
✾ Postpartum care + gifts to honor the freshness of new life! My goal here is to nourish your mind, body, & spirit with food, heabals, body work, & vibrational medicine.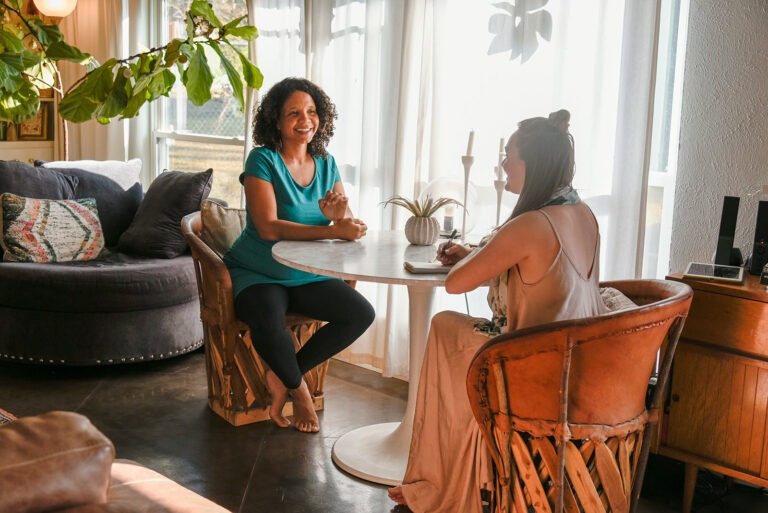 Get To Know Your Doula, Taraney Nicole
Hello there Queen, 
I am a Life & Birth Doula, a Healer, A Priestess, & Lover of all things connected to the Sacred Feminine.
 
My service honors the phases of the feminine from menstruation, Priestess arts, feminine embodiment, & somatic bodywork. 
As a sacred birth keeper, I combine all my medicinal magic to serve families in the most spiritual ceremony of life – pregnancy & birth!

If you are drown to me, it is for a reason, & I am over the moon to support you!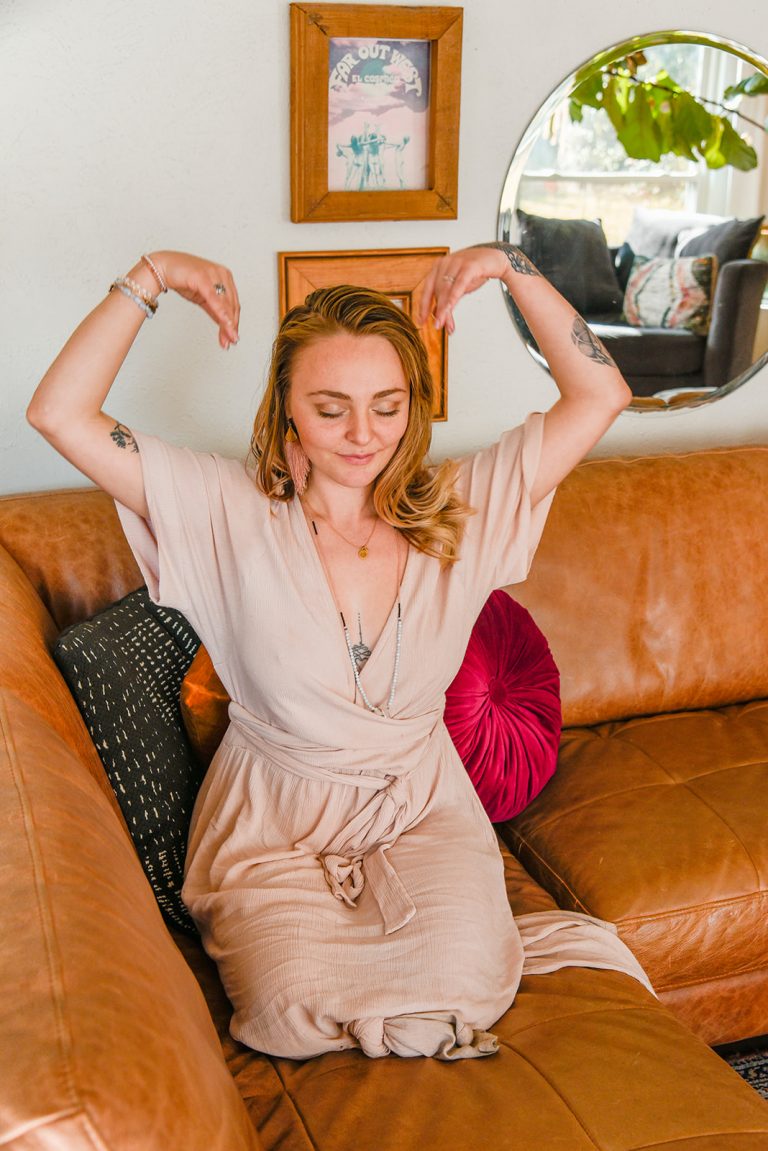 Still wondering why you should hire a Sacred Birth Doula?
Whether you are giving birth for the first time, or the fifth time – we all know birth is not easy. 
It takes the deep inner work of facing your deepest fears of life, death, & of course birth. 
Going into Pregnancy poses a whole rebirth for you, mama.
My job as your sacred birth keeper is to make sure you are mentally, emotionally, physically, & spiritually ready for this monumental moment of your life. I am here to protect you through the ebb & flow of your birth ceremony. As a Doula, I am basically your best friend/mentor here to support you to the deepest depths of your own being. I am not a surface-level person, so your work with me will be nothing less than life-changing. I am Trauma-informed, & will navigate our work with tender care for your traumas, as well as work through them with you so that as you go into labor they don't influence your ceremony. All the work you do on the inside will show up in labor, this is why I only serve in the highest support as a Sacred Birth Doula. 
I will help you cultivate a birth plan, educated you on pregnancy, labor, birth, & postpartum needs. I go on call two weeks before your "due-date" to make sure that I am able to be there for you without a single doubt. In the birth space, whether we are at home, in a birthing center, or in a hospital I will help you make decisions, honor your birth plan, & protect your rights as a birthing mother. If complications arise, I will be right there with you holding sacred energy for whatever pathway is ahead.  Once your sweet baby is here I will assist your new family with postpartum care. This may look like setting up meal trains, cooking you yummy food, making you gorgeous herbal care kits, and even clean your home for you – whatever support you need, I am here to fulfill it. 
I am a Doula, which is a nonmedical professional that supports families through birth. I am not a midwife or a doctor, I am a scared birth keeper. In the same breath, midwives are not & cannot tend to you as a doula. In my personal opinion, a woman should always have a doula with her through pregnancy and birth to support her in ways that no one else can. As a Doula, I am the support that is infinitely here for you emotionally, spiritually, & physically. 

If you have any questions, please reach out to me by email at taraney@earthney.com
BIG LOVE, 
Taraney Nicole