Pleasure Alchemy for the liberated Queen
A self-paced online course devoted to sensual expansion
with de-armoring & self-pleasure ceremonies
Are you ready to welcome yourself into new realms of pleasure & personal power?
Do you desire deeper connection with your own true nature?
Have you felt limited in your capacity to hold big beauty & sensuality in your being?
Is sensual liberation something she desires now?
If your feel a yes, then this was made for you, Queen
We are awakening a new reality of feminine living.
One that is free to receive in divine harmony.
One that is in complete love with her body.
One that stays embodied.
Sovereign Sensuality is a pathway that connects you to the heart of your life & its sacredness.
In this course, you will learn the transforming practices of de-armoring & self pleasure ceremonies. May be liberated into sensuality that is free from guilt, shame, & fear.
Welcome her home to freedom
Sovereign Sensuality : What You'll Experenice
A remembrance into the holiest of holies that is the Priestess Pleasure Portal.
This material will welcome you back into the sensuality you've always known inside, but just needed some guidance to reawaken.
You will unshackle lifetimes of soul + ancestral trauma around sensuality, sexuality, & spirituality.
Intimacy, healing, ecstasy, & union will be coded into your body + mind straight from your spirit.
Shame, guilt, comparison, & judgement will be somatically released from your body.
Sovereign Sensuality will teach you a way of life that is luxuriated, free, & held, so that no matter what comes up along your path, you know that you can handle all things that come your way.
1. You will enroll
2. Log into our online course portal for Sovereign Sensuality
3. Begin exploring whenever you're ready
4. When you start, practice the ceremonies & rituals with devotion
5. Complete all the course material & allow it all to integrate into your daily practice
6. Embody your Sovereign Sensuality & the Pleasure Portal as an expression of your magnificent + rich life
Six Gorgeous pre-recorded videos + The Yoniverse Masterclass Replay
Four guided embodiment journeys for
de-armoring + self-pleasure
A lifetime of being in touch with your sacred magic & holy body temple
Downloadable ritual guides for your sensual journey in the pleasure portal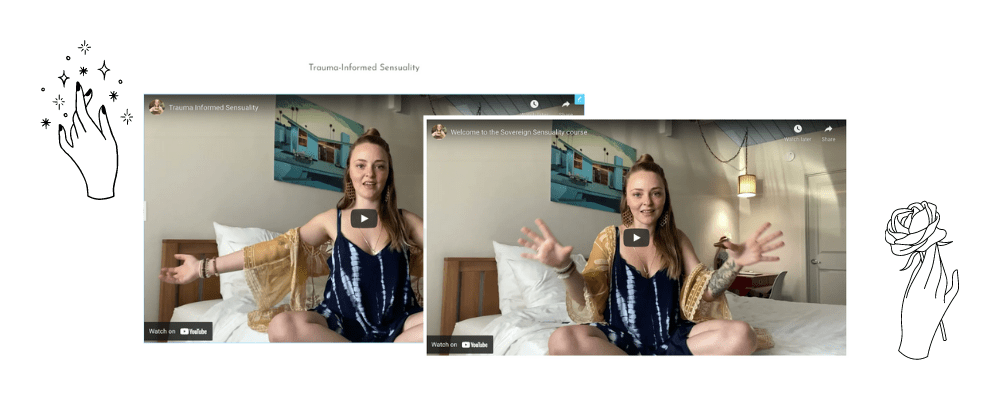 If you desire a life that honors the sacred & explores new realms of devotional pleasure + ease ….
Take a deep breath – on your exhale look down
See her body?
Her breasts
Her belly
Her yoni
She is the key.
Through the body we can access our spirit.
Our spirit holds the richness of pleasure + ease.
We hold resistance to receiving through the physical body.
So, within this next breath, expand into your spirit.
Tap into her infinite wealth.
Tap into the sacred pleasure of source embodied.
Now move it through your body!
Take a moment here to honor her.
Feel her essence.
Feel her desire.
Are you ready now?
Lets get it, Queen!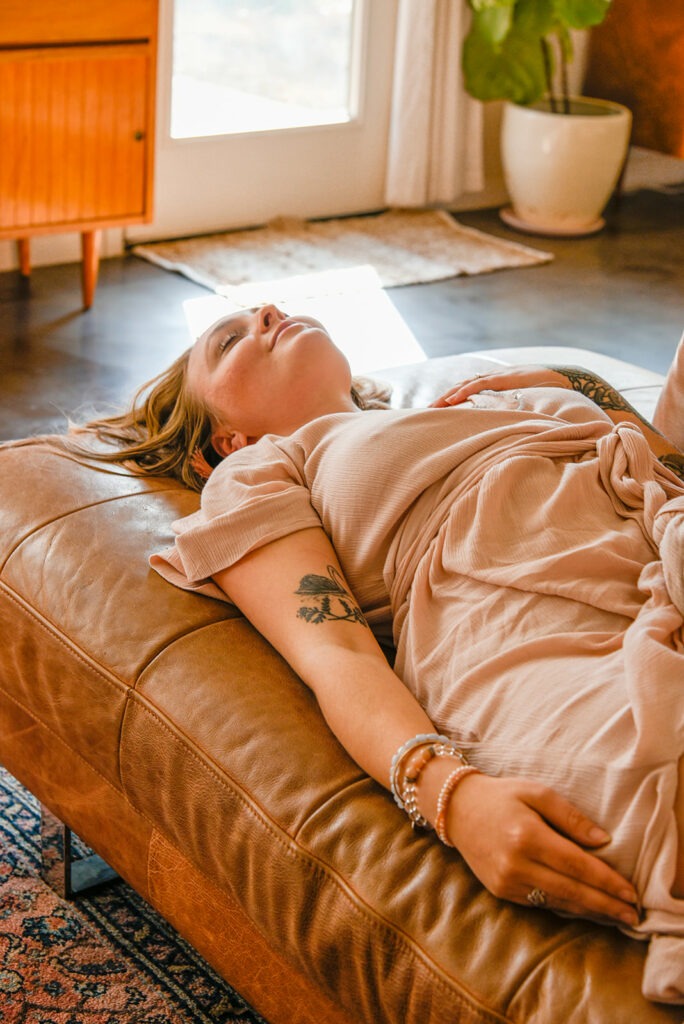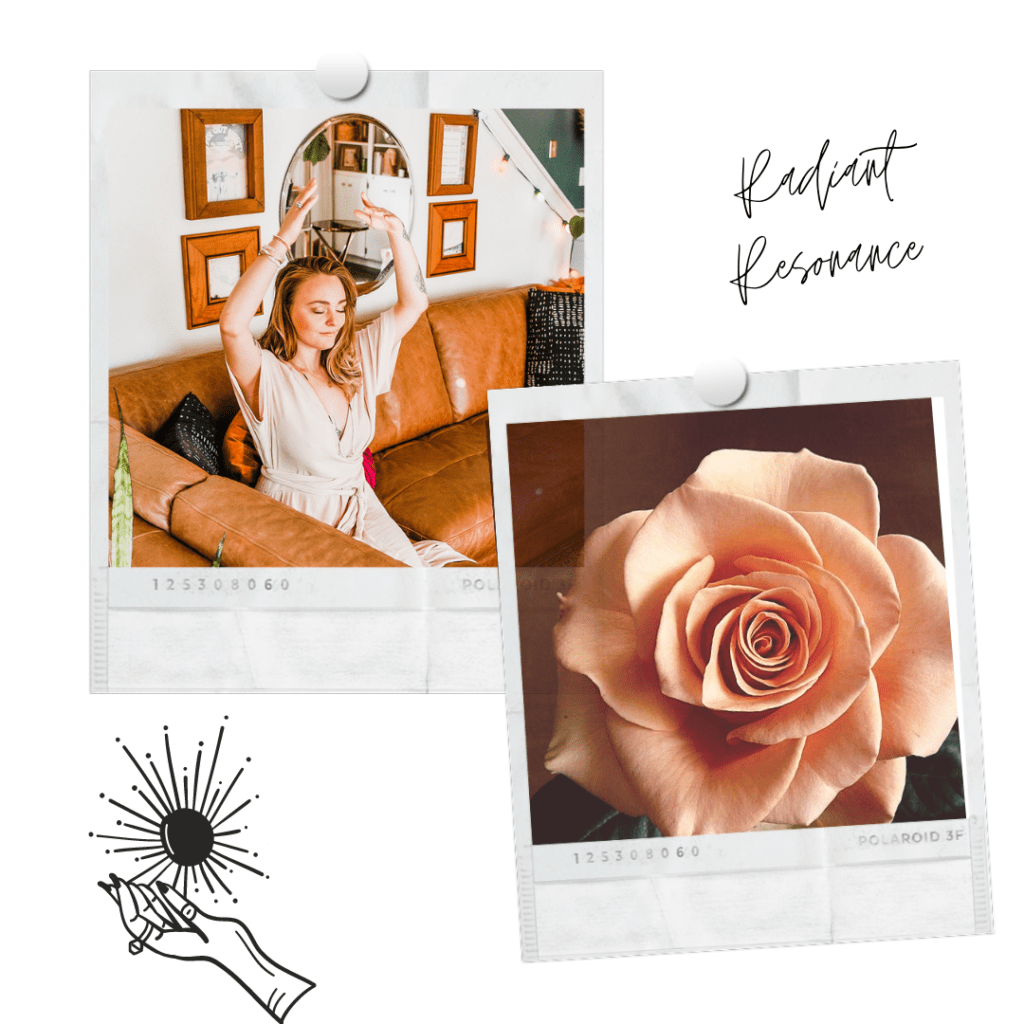 Grand Temple
Womb As a Living Altar
Quantum Birth
Sovereign Sensuality ignites you to be your own best lover
There is no more waiting for someone else to save you.
No more hiding – No more holding
Only limitless freedom of self honor!
De-Armoring & Self-Pleasure Ceremonies are tools for a liberated heart… it will

Increase your libido & overall life pleasure
Heals body image issues by teaching you why your body is 100% worthy of love
Build coherence between your womb, heart, & mind.
Eases your menstrual cycle & PMS symptoms
Helps her feel safe in intimacy again
Somatically releases stored trauma in the body
Balances your hormones, lymph, & blood flow
Releases oxytocin – our love hormone to build new neural pathway of self-love
Do your resonate with any of these?…

Feeling disconnected from your body
Emotions are running you wild
You're desiring a deeper connection with spirit
Lack of confidence in yourself
Intimacy feels intimidating
You find the need to control everything
Falling in love with yourself sound like freedom
Your Libido is lowering daily
Judgement & comparison are ruling you
Authenticity scares the sh*t out of you
Pleasure feels unknown to you & you're ready for its expansion
Well my love, if you're sitting here nodding to any of these
– this is a BIG transformational step for you!
May you cultivate a life of true love, honor, & self devotion.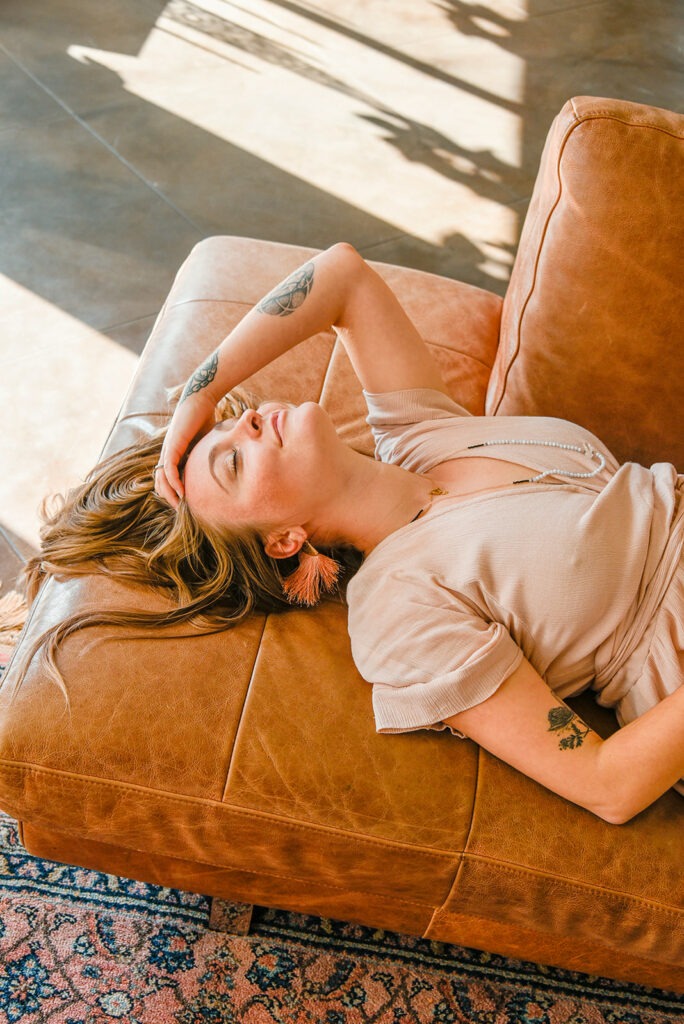 Hello, I am Taraney
I am here to show you the gateway of radiant divine embodiment.
Self-pleasure & De-Armoring is holy work for every woman to initiate herself into sovereignty. Evolving beyond co-dependency & the complex of "someone is going to save us" – this course will liberate you into next level pleasure.

I'm sure this step feels a little wild, maybe even taboo – I get it, I have been there too. Embrace it. Allow yourself to explore what is on the other side of divine self-activation.

Pleasure is a portal, & we get to explore it in every single aspect of our lives. Pleasure is embowered by sex, but not limited to it. When we welcome ourselves you step into the truth of pleasure we initiate sensuality.

To me, sensuality is the ability to fully embody all your senses. Every aspect of your be-ing is tuned in + turned onto life. That my love, is true living. Sovereign sensuality in its essence is us taking our full power back over our ability to be in this work fully.

These practices that I am going to teach you here have transformed my life, as well as my relationship to my body.
They are p o w e r f u l .
I want all of that & more for you.
You are on the path to complete liberation + empowerment.
Keep going.
Allow yourself to explore.
This is safe.

Peace & Prosperity,
Taraney Nicole