A Journey to Embody the Sacred Feminine
Group Mentorship Program
Begins September 21, 2021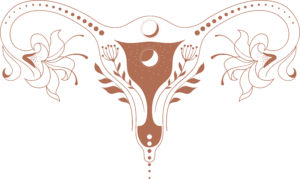 Sacred Wisdom & Divine Feminine Healing
The Temple of Her is a 6 month guided journey into the depth of our wombs for divine embodiment & spiritual healing.
This program is designed for all womxn, no matter her story, in order to learn how she can dance with her sacredness, love her body, & trust its wisdom! Our vision is the cultivate a sisterhood that is devoted to self-discovery & sacred feminine embodiment.

Is this you?

Welcome to the TEMPLE OF HER
The Temple of Her is a guided 6-month embodiment journey into the depths of our divine femininity. We will reclaim our personal power, healing our womb story, & gather acceptance for all that we are.

The Temple of Her is our own divine inner sanctuary where we practice self-discovery. This sisterhood is woven by a collective of kindred spirits who all hear the calling to activate their Sacred Feminine path. 
With the tools of Intuitive Healing, Feminine physiology, and community we will be unraveling hidden truths within our mind, body, and spirit. Through the lens of the Sacred Feminine, we can peer inward towards our deepest divine truth. This is essential in embodying our most authentic and empowered self. The Temple of Her is a sanctuary that our hearts, wombs, and body can thrive in. We will consciously rebirth the version of ourselves that has always been there, waiting to be acknowledged. From here, we can create our highest life centered around self-love, understanding, & trust in the divine.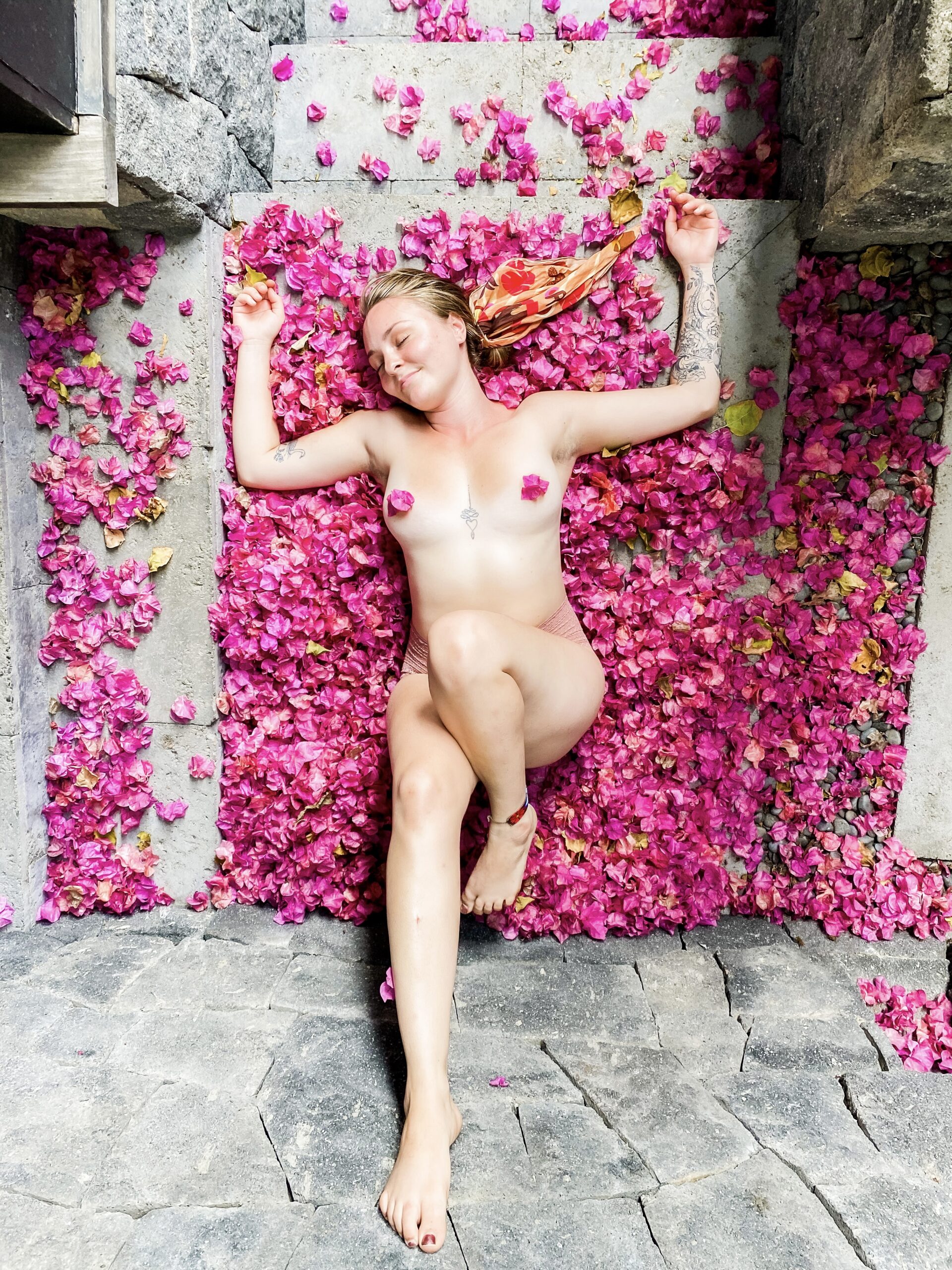 Meet the Temple of Her Guide, Taraney Nicole
Womb Priestess | Embodiment Mentor
Somatic Healer | Vibrational Alchemist

Hello Sacred Sister,
I am honored that you hear the call to join the Temple of Her program! This 6th month journey is a profound ritual for wild expansion & abundance.
On the other-side of this journey, you will be fully embodied in your womb presence to lead a life of wild love + leadership. This course will change your life, sister.
I hope you honor the calling!

Peace & Prosperity,
Taraney Nicole
The 6 Gateways of the Temple of Her
Gateway 1: The Feminine Body as a Sacred Temple
We will begin by exploring the cyclical nature of our bodies. Tapping into the four phases of menstruation cycle will support our personal healing & empowerment. The foundation of this months work begins with building our morning & evening rituals. This will allow our Temple to show us how she wishes to be cared for. From here we can fill our vessels with rich wisdom & tender care.
Knowing how to honor our feminine body is the beginning of learning how abundant she is.
Gateway 2: Embodying the Womb as a Living Alter
Diving deeper into the wisdom learned during gateway one, we will explore the spirit of our womb. This embodiment comes through deeply acknowledging our womb's story. We will be playing with the themes of Period, Pleasure, & Play in order to invite in all the archetypes of the sacred feminine & how she weaves through our lives. Yoni healing rituals will be our sacred tools to activate deeper embodiment. 
Gateway 3: Priestess Sensuality
As Womxn, we are naturally attuned to the world around us. Sensuality births when we completely open our senses in an aligned & pleasurable way. Sacred sensuality is honoring the connection between what we feel, what we desire, & what we create.
In this gateway, we will be exploring how to open up to all of life in a way that is sensual, sacred, and of course, sexy! Our rituals, missives, & tools will center around building pleasure in everyday life so that our erotic joy can radiate the ultimate level of peace into our lives. 
Gateway 4: Pillars of the Creatrix
Working with the tools of our womb cycle, this month we will be birthing a project into the world! This creative project can be for our businesses, jobs, healing practices, & our self-expression! The Pillars of the Creatrix system comes from our femme cycle of fertility, life, death, & rebirth. March offers to opportunity to birth something POWERFUL out into the world. 
Gateway 5: Fierce Feline Energy
This month is about honoring our power within. We will explore balancing our feminine & masculine energy in order to best serve our highest path. Boundaries, self-trust, & confidence are a few areas we will be focusing on.
Feline energy has been known to be mysterious, protective, intuitive, & deeply spiritual. Embodying this energy will guide us better into honoring the Temple within. 
Gateway 6: The Blessings Way
In our final month in the Temple of Her, we are blessing the path ahead. We will be taking all the divine wisdom we have gathered, and put it into action. This is our time to rewrite a new story & go through a full-scale rebirth so that we can fly high into our Sacred Feminine path. This includes shadow work with intuitive knowingWe will be exploring how to open new doors for personal & planetary healing in order to initiate the Temple of Her as a way of life.
The Temple of Her Mentorship Includes
Access to the full six months course material, 2 live ritual calls every month, & a whole temples worth of golden tokens from our sacred sisterhood. Each month a new Gateway into the Temple of Her will open with video, audio, & e-book material! You will have lifetime access to this living library course! Our sisterhood will have a private forum to reflect + connect within!
Energy Exchange for the Temple of Her
Priestess Pre-Price : $3,333 PIF *ends July 7th, 2021
This group mentorship program is offered at $555.50 per month for 8 months
If you'd prefer to pay in full, the price is discounted to $3,777 ( $600 + savings)
Come as you are; there is no need to have any specific prior training or experience to join this journey. All you need is the inner calling to embody your fullest self. Your investment is your devotion. This is a high-level offering for women who are fully ready to walk to Womb Priestess path of embodiment. Scholarships are offered for our BIPOC community + Single Mothers sister's; please reach our personally to apply.
This program is for sisters who are ready to step into their power, accept true sisterhood, & rebirth their lives from the inside out
Still wondering if this program is for you?
Who is welcome in the Temple of Her
The Temple of Her is a pathway that invites you to dig deep into the depths of your own soul. With this being said, you must be ready to go there & bear witness to all the different aspects of yourself, as well as all our sisters. This is a modern-day mystery school program. We will be working with movement, rituals, & an abundance of magic to remember the truth of our femme path. This temple is free from judgment, including that which you inflict upon yourself. If you are ready to open your arms into your raw, authentic, & sensual self, this program is for you. No matter what your womb story is, if you want to tap deeper into its mysticism, the Temple of Her is here to support you. 
Who is not welcome in the Temple of Her
Folks who chose not to remember, or even acknowledge the sacredness of the feminine body cannot enter this temple. This program is built on boundaries that respect confidentiality, deep inner trust, self-admiration, & honoring of the Sacred. If you cannot meet us there, this program is not for you. The Temple of Her is a drama-free zone, & we choose to respond to life in a way that is grounded, empathic, & heart-centered. Because we will be working with sexuality, erotism, & healing the womb through pleasure, the Temple of Her is protected from perversion & disrespect of the feminine body in its sacred sensuality. 
Frequently Asked Questions
Have your own questions? Reach out personally for a call or chat to address all questions & concerns your have about the Temple of Her