Sacred Feminine Embodiment Bodywork
Priestess Healing Sessions
Vibrational Medicine for the Sacred Feminine
Earth Medicine, Temple Healing, Sound Alchemy, & Womb Initiation
The Temple Priestess Arts is a sophisticated system of vibrational medicine & bodywork that is devoted to bringing alignment into the female body & consciousness as an initiation into her Sacred Feminine energy.

Channeled by Taraney Nicole Vigil, Womb Priestess & Master energy healer, this system comes directly from Sophia Consciousness as a blueprint for feminine embodiment on Earth. Our energy work goes straight to the core of trauma, karma, & programing to tend to the roots of what is blocking Her from fully being free in her feminine essence. We want Her to be liberated into her authentic vitality as an embodied woman on Earth living her dharma.

A Temple Priestess Healing session will initiate a rebirth as it activates the body into a living Temple. Each session will initiate sacred feminine Christ codes into the DNA & physical fabric of the Temple body. Our mission is to reconnect Her with the Earth, the Divine Mother, & her own sovereignty. Our healing sessions are ceremonial. We blend the ancient wisdom teachings of ancient Egyptian alchemy, shamanic Earth-based medicine, Quantum physics, & Somatic bodywork to invoke a tantric relationship with life.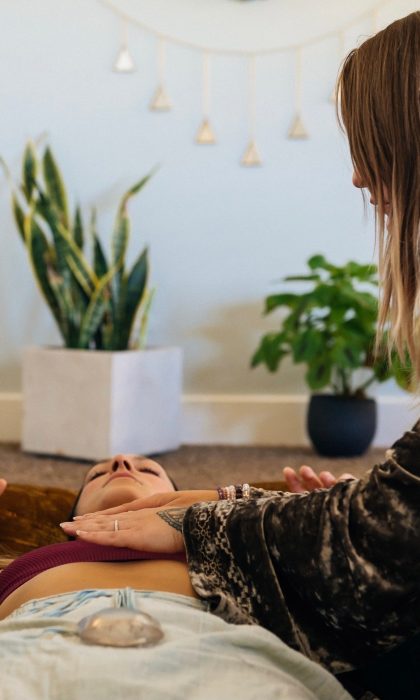 What does A Temple Priestess Session Look Like?
Each Session begins with an opening ceremonial invocation using drum & song medicine. This is our prayer to our guides + highest selves to enter our session. We will also invoke your intention at this time.

From here, take time for you to speak what is on your heart & discover what needs healing for you to feel free.

Then, we will flow into our body work session. We begin at the feet & back focusing on the soles & spine. We move into the hair as a blessing for her consciousness, then turn her own to begin working with the face & jaw.
When she is ready, we will begin working with the breasts & heart cave to clear grief. Our focus here is the lymphs & side body. This can be done nudge of with a cloth over the chest. Our next gateway is the Womb & Hara massage to bring alignment into the physical womb, as well as her digestive system. Once the full body is nourished, we then move into our energetic alchemy work with sound healing using crystal bowls, pyramids, & tuning folks. We channel Sophia Christ codes, Reiki, & light language as the divine embodies + aligns your Temple body. Once completed our sacred sisters rests in silence + stillness for 10-15 meditating as she integrates the full healing. We then close our ceremony & ground with the Earth.

A full Temple Priestess Session lasts 2-3 hours depending on what is present in Her.
"My experience with Taraney was absolutely transformational. The space she held for me was deeply nurturing, safe, warm and tender. My session with her cleared out old energetic energy that was no longer in alignment with my Highest path of service and recalibrated me on every level to birth my offering with clarity and courage. Before the session, I was experiencing fear ( from ancestral trauma / child hood trauma ) around sharing my voice and my service with the world. She was able to guide me through clearing those sticky imprints, to open deeper space for my authentic gifts to be channeled through. Lots of unexpected tears... through the entire session I felt like I was being reborn again.... what she channels through is otherworldly. I am forever grateful for her deep wisdom and the work that she does on this earth. Thank you thank you thank you sister!!! I love you"
"I feel so lucky to have had a yoni healing session with Taraney. My experience was a deep profound healing, in particular, regarding my still birth in 2012. I was holding onto trauma, as the tragedy wasn't 100% experienced as the doctor put me on an opioid. The pain was sitting by my cervix, and as soon as I surrendered into the container Taraney was holding for me, I had the most vivid experience of labor and pushing my baby out. Since our session, I realized that the emotional pain that has stayed in my body, all these years, has been alchemized into Love. Thank you, Taraney. Your ability to hold a strong and safe container, allowed me to trust myself and you – that whatever came up was okay and holy. Bless you."
"My Temple Priestess session with Taraney was beyond what I could have imagined. She held me in the safest capacity so that I could authentically moe through years of suppressed emotions & energy. The body work was amazing, as well as the sound healing. I look forward to learning the Temple Priestess Arts from her in the future. This work will change your life - it did for me!
Elements to the Temple Priestess Arts
Earth Medicine
Flower Essences, tinctures, teas, & raw plant fibers.
Animalism & totems
Elemental invocation & alchemy
Rose Priestess Medicine

Somatic Healing
Clearing memories/trauma from the physical body
Body mapping
Retraining the Nervous System
Movement Medicine & Embodied Dance
Fully Body De-armoring with physical touch
Womb Massage
Yoni Work

Vibrational Healing
Sound Medicine
Crystal + mineral medicine
Meridian clearing
Chakra alignment
Life-force energy activation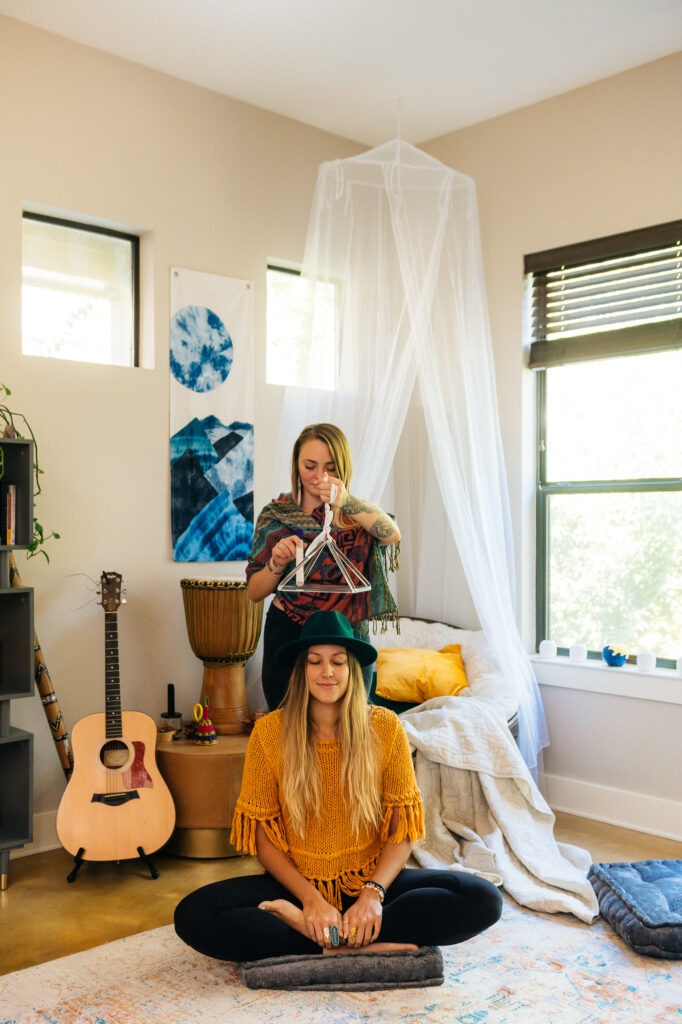 Womb, Heart, & Crown Alchemy
Channeling into a womb on no-thingness
Tantra Arts
Breath work & bodywork
Womb story healing
Spinal Activations
Breast Massage

Priestess Temple Invokation
Sophia Goddess
Channeling Meditation
Ascended Master Mentorship Initiation
Priestess Rights of Passage
Masculine & Feminine balance
Light Language activation
Sacred Toning
Are you ready for Alignment?
Do you find yourself stressed and easily overwhelmed by life?
Are you craving deeper connect with your mind, body, and spirit?
Would you like to build more intimacy with your life?
Have you struggled to find a therapist, healer, or practitioner that truly shows you the way?
Do you want to build a strengthen your intuition?
Do you want to learn how to let go of all that no longer serves you?
Do you want to get to the root of repeating cycles that are manifesting within your life?
Are you ready to cut chords of all that no longer serves you?
Do you want to build a sacred and loving relationship with yourself?
Do you want to increase your connection with the wisdom of your our spirit?
Are you craving deep embodiment of your own temple?
If you answered yes to any of these, we are ready to heal together!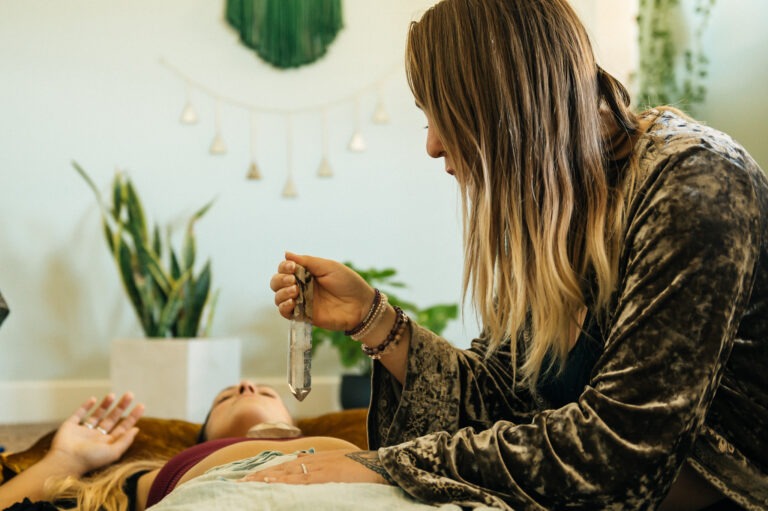 Sessions are your sacred time to nourish the deepest parts of yourself so that you can show up as your best possible self. Ceremonial in their nature, they welcome freedom & invitation to explore what true wellness feels like and grant you clarity on even the harshest of troubles. We hope that our sessions bring you to a path of true self-love, divine connection, and inner strength. This body work is here to redefine what feminine embodiment feels + looks like on Earth.
Disclaimer: My sessions consist of pure energy healing. The frequency I channel are not mine but is from the universe. All that I do is from a deep space of love and compassion. Any blockages or wounds that come up are a result of suppressed or present blockages within the client. The client is responsible for any issues or complications from previous lives or present life that come up to the surface for healing. Thank you. Together let's cultivate the enchanted inner world that you deserve. 
Have a question about a Temple Priestess Sessions? Reach out to us below for further guidance!