INTUITIVE HEALING ONLINE COURSE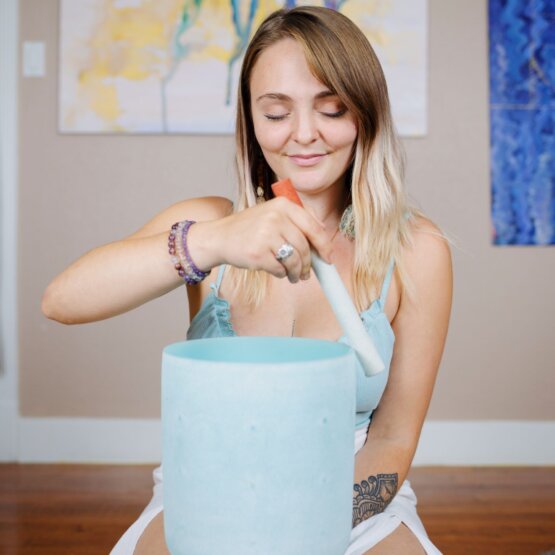 Are you ready to harness your intuitive healing abilities?
Each one of us has the divine ability to harness healing energy that is unique to our own individual expression. It is my personal belief that our personal expression is the ultimate healing force in our life. 
When we are awakened & in-tune with our inner healer, life becomes more magical, & graceful in its nature. 
This course is an invitation to tap into your Intuitive healing abilities, & Become Your Own Healer! 
Over the course of Seven weeks we will be exploring your natural healing talents & ability to heal your life from the inside out! 

Energy Channeling | Intuitive Expansion | Plant Spirit Medicine | Crystal Therapy | Sound Healing | Meditation | Chakra Healing + More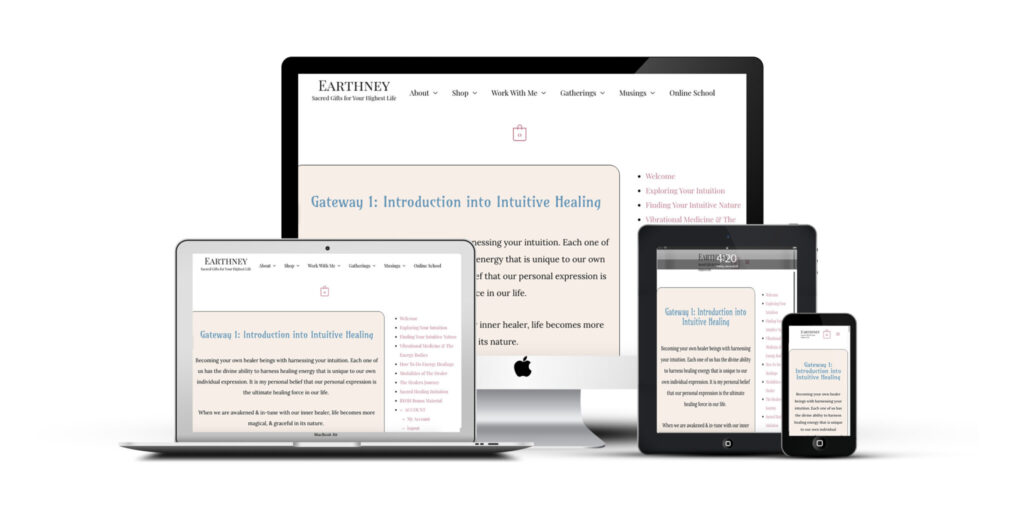 Enjoy the Be Your Own Healer Online Course wherever you go!
Over the course of Seven Weeks, 
You will unlock each module in the Be Your Own Healer course. Each module serves as a gateway to guide you through the awakening of your intuition. We include sacred exercises in order to help you discover your healing gifts. Each gateway contains a video, PDF worksheet, audio meditation, & guided practices pertaining to that weeks lesson.
Upon entrance into the Be Your Own Healer portal, you will receive our course E-book, Be Your Own Healer: A Guide To The Intuitive Healing arts. This E-book contains 50+ pages of content to awaken your healing abilities, & will be used throughout the entire course! Along with the E-book, you will also receive two bonus books, our Plants Spirit Medicine publication, & our Chakra Wellness E-book throughout the course! 
At the end of each module, there is a quiz to help instill the information shared. This is a light hearted way to show you're ready for the next gateway. You are invited to join our private facebook group of kindred spirits, creating an international web of healers! When enrolling, you will have forever access to this course through our membership portal, and the living library that exists within it. This course is designed unfold your inner world as an initiation into the healers journey. 
What You'll Learn In This Course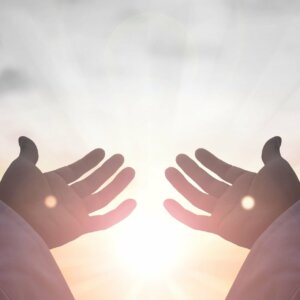 Gateway 1: Awakening Your Intuition
Intuition Initiation 
How to ignite healing
Practices for strengthening the intuition 
Universal law
Daily Rituals
Creating your healing alter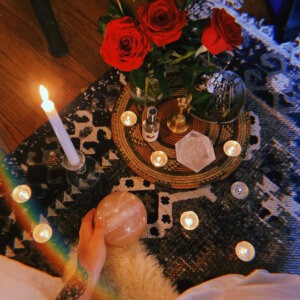 Gateway 2: Finding Your Intuitive Medicine
Hearing the hearts calling
Sacred Self-Study
The sacred art of listening 
Building devotion 
Letting go of doubt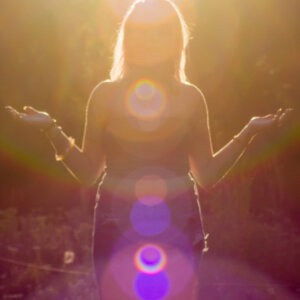 Gateway 3: Vibrational Medicine
How energy healing works
The Spirits Anatomy – Chakras & The Auric Field
Mind, body, & spirit coherence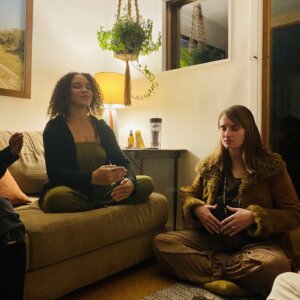 Gateway 4: How to do an energy clearing
Self-healing vs client healing
Energy protection
Channeling
Cleansing & Clearing
How to seal the aura
Grounding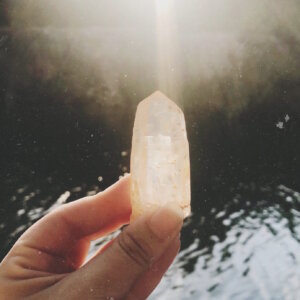 Gateway 5: Modalities of the Healer
Sound healing
Plant Spirit medicine
Mineral medicine – how to work with healing crystals
Akashic record reading
Oracles
Ancestral medicine + more!!!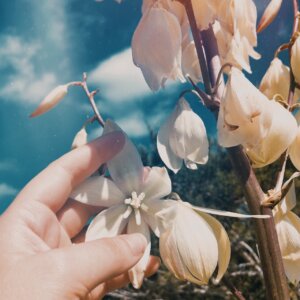 Gateway 6: Navigating the healers journey
Building boundaries
Sacred self-care
Balance
Healers must not be 100% healed
Ego check
Liabilities
Working with clients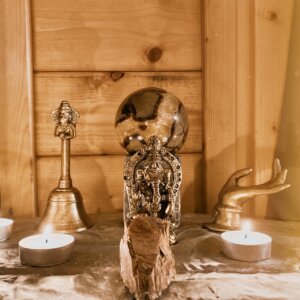 Gateway 7:
Sacred Initiation
Guided Spirit Attunement
Soul Retrieval
Everyday Medicine
Sacred Oath
21 Day Spirit Cleanse
14 Video Lessons – $111 value
20+ Guided Meditations – $400 value
3 E-books – $150 value
15 Worksheets – $70 value
30 + Bonus Material in our living library from our worlds modern light workers & healers! – Priceless
Expand into your own intuitive healing magic in a way that is soulful, nurturing, and grounded in science + spirituality 
Still wondering if this course is for you?
Folks who are looking for new ways to heal their relationship with self
Those who are interested in the mystical & medicinal life path
Folks who are looking for extended education in the Intuitive Healing Arts
Anyone who believes in spirituality
Folks who have come to find that they are intuitive ( or have a special connection to the spiritual world)
  Those who are wanting to deepen their connection to self & the world around them.
Someone that has dabbled in the world or spirituality, but not quite sure how to harness their divine gifts.
Anyone who wants to explore a new level of their consciousness.
Those who have tried everything to heal their emotions or trauma, & are looking for a more holistic approach to healing.
Those who want to open a direct channel between them & their highest self.
Anyone who is ready to BE THEIR OWN HEALER
Who This Course Is Not For
Those who are looking for an allopathic approach to healing, i.e. textbook definition of mental & physical health. This course is about tapping into your own unique ability to heal yourself through spiritual & holistic approaches.
Anyone who doesn't believe in miracles.
Someone who discredits those who are interested in magic, meditation, energy medicine, or anything spiritual. Everything about this course is spiritual & teaches you why & how it is real!
Those who think tree-huggers are insane. This course encourages you to huge trees, smile at flowers, and talk to crystals. In fact we'll be teaching this exact thing!
Those who think they need a certification, permission, or credentials in order to take their wellness into their own hands. This course is about becoming your own healer. We teach that you have everything within you to start bringing your unique & intuitive healing abilities into the world today!
Anyone who discredits modern mystics, magick, vibrational medicine, homeopathy, and the woo. This course is all of the above ♥
At any moment in our modern world, there are millions of people searching for a deeper meaning to life.. maybe this is you? It is even possible that you have been suffering for quite some time lost in limbo between your personal power & the disempowerment pressed upon you by the world.
This course is about taking your power back.
Your Spiritual power. 
Your Emotional power.
Your Physical power.
All of it. 
You are meant to live a life deeply in touch with the sacred.
Over the last thousand years the sacred has been tortured out of the human experience. Through the blessings of those who have come before us, we are no longer in a world where we have to hide our sacred gifts. It is safe for you to be intuitive & in touch with the magical medicine of our world.
From the plants, stones, ocean waters, sacred winds, and ecstatic cosmos, the entire world is begging you to begin today.
Step into your empowered path to become your own healer.
Get to know your spirit guide for this course!
Gratefully life has guided me to who I am today, not only for my own divine development, but also to understand the triumph of our human spirit & its ability to reborn.
I have heard the strong calling to work with sacred arts since I was 15 years old, and after many years of working with holistic healing for emotional & spiritual liberation, I have devoted myself fully to being a guide for others spiritual transformation.
I now live in central Texas, working primarily in Austin, but often throughout the state, as well as in Denver, and throughout California. Through Earthney I offer sacred sessions, a small batch apothecary, gatherings, and trainings. I am a painter by pleasure and love wandering aimlessly in meadows.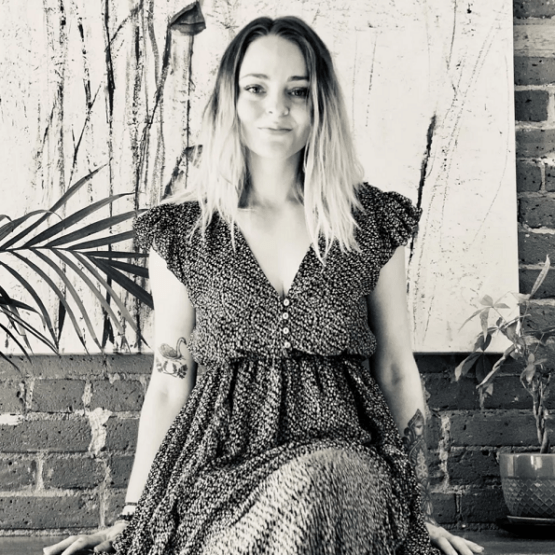 Discover our modern mystics & intuitive healers included in our living library of bonus material!
When purchasing this course, you will have lifetime access to our living library. You may be asking yourself, "what in the world is a living library?!"
Well my love, this is a super special bonus section of the course where we will be highlighting our worlds light workers & modern mystics specializing in the intuitive healing arts. New content will be continually added to this section of the course, making it a living library to further your educational efforts to become your own healer.
Below is a list of our bonus material contributors! 
Taraney offers 1-on-1 guided support with this course for a special mentorship element to this training. This also includes the opportunity to learn Reiki & receive a certification for your practice.