WOMB PRIESTESS
SACRED FEMININE EDUCATOR
& VIBRATIONAL MEDICINE WOMAN 
I AM PASSIONATE ABOUT TEACHING WOMEN THE ART OF CULTIVATING THEIR SACRED FEMININE ESSENCE
We dance upon the priestess path to create more pleasure, power, & purpose for your life. As a Womb Healer & Medicine Woman, my offerings are centered around redefining your relationship to the feminine by ending cycles of comparison & welcoming you into your devotional womanhood. By practicing feminine rituals and ceremonies that deepen your relationship to the sacred feminine, I will show you what is possible when you fully embrace your unique feminine essence! 
It all begins in your WOMB.
A Six Month Sacred Feminine Healing & Coaching container for devotional womanhood. 
Untangle from patterns of comparison & transform into a woman who is self sourced in her personal power, pleasure, & purpose!
We work intimately 1-on-1 to support you in fully reclaiming your sacred femininity through ritual, ceremony, & artful living.
A PERSONALIZED JOURNEY FOR YOUR FEMININE ESSENCE TO UNFURL & AWAKEN INTO HER TRUE NATURE
I support women who are ready to expand their capacity to hold more through deep physical + emotional womb healing. I know you are ready to experience more of your own feminine multidimensionality. Your womb is ready for you to heal in a way that liberates her into the fullest, most sacred embodiment of her truth. There is a whole world of bound energy within you, waiting to be activated into pure pleasure and purpose.
As a trauma-informed healer, I look deep into the narratives you hold around your past + present reality. Trauma work and shadow work are the gateways of the womb healing I offer, & I promise who you will become on the other side will be revolutionary.

Sacred Feminine Mystery School
Blog Posts & Articles for women who seek to deepen with the Sacred Feminine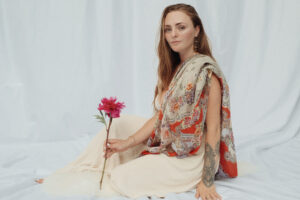 BECOMING A WOMAN OF VALUE Claiming your sense of self worth and value as a woman is a true feminine healing journey.It is a sacred
Read More »